These are the speakers that have contributed to the success of this initiative!
Nicholas J. Wilson (ALT Training Online)
Nicholas J. Wilson is an elementary and junior high school English teacher and curriculum developer fostering students' digital literacy through foreign language education. He is a Level 1 & 2 Google Certified Educator and Level 1 Adobe Creative Educator in charge of supporting the professional development of English and Japanese teachers as a mentor, area leader, and member of the local board of education's Digital Transformation Committee. His current research focuses on exploring the potential of the metaverse as a learning environment. He is also an active JALT officer involved in planning, promoting, and coordinating regional events and national conferences, and the founder and organizer of ALT Agorà, a series of monthly webinars designed for assistant language teachers, part of the ALT Training Online grassroots initiative.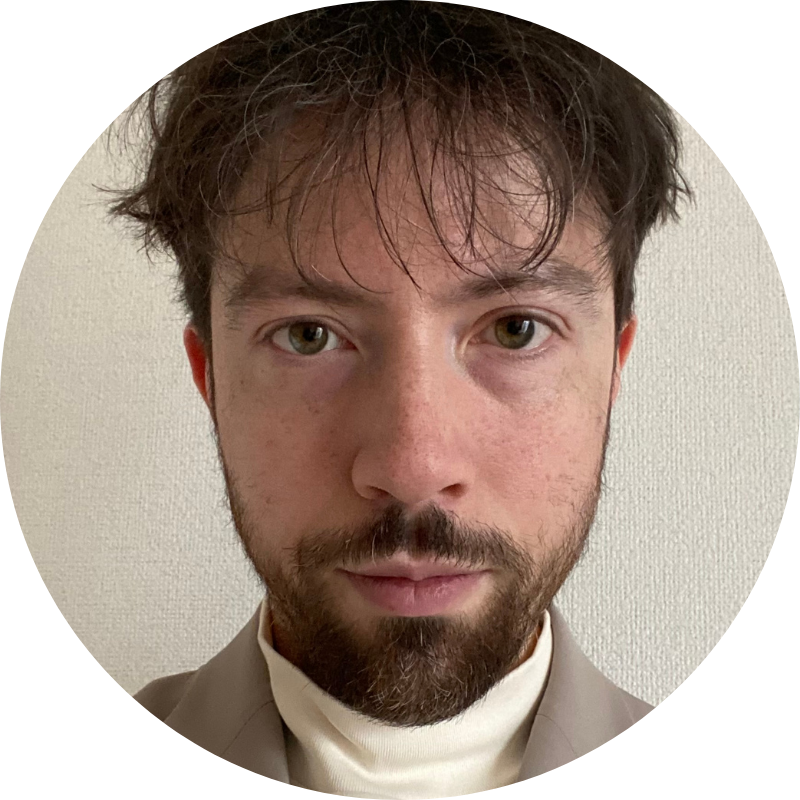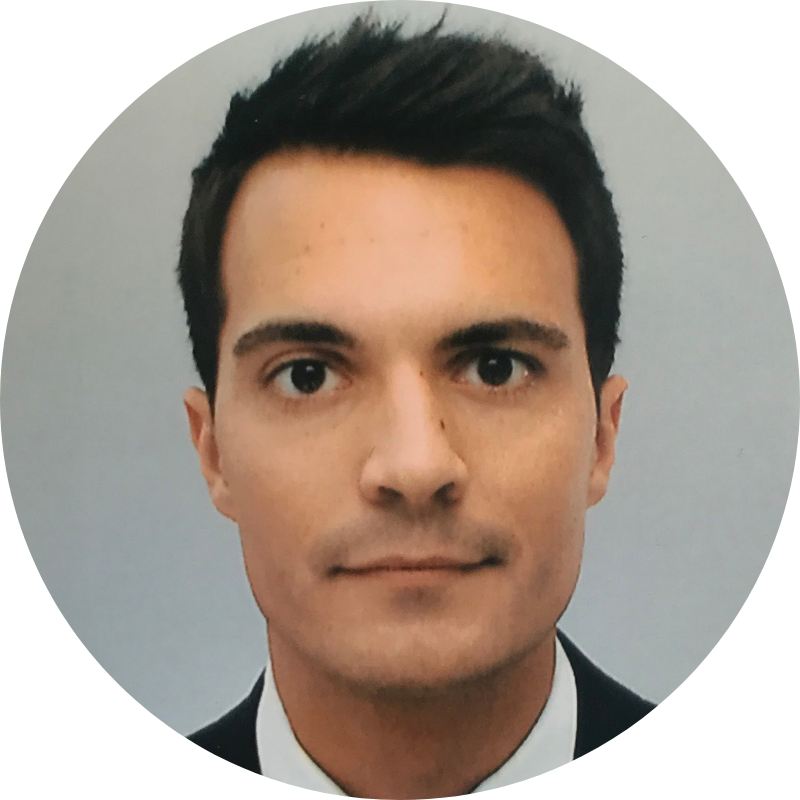 Nate Olson (Sophia University)
Nate Olson, a former ALT and current researcher at Sophia University, is promoting team-taught CLIL (content and language integrated learning) for his Ph.D. project. He has created a team-taught CLIL training course video series which will be featured on ALTTO Courses.
Daniel Pearce (Shitennoji University – Faculty of Education)
My name is Daniel Pearce, and I am currently working as a teacher-researcher at Shitennoji University, Faculty of Education. I was an ALT in several high schools of the Shonai region of Yamagata Prefecture between 2008 and 2013. Since I moved to Kyoto, I have undertaken the JTE licensing program at Kyoto University, and now collaborate on several research/teacher training programs from the elementary to the senior high school level. My research interests include team teaching and plurilingual/pluricultural competence.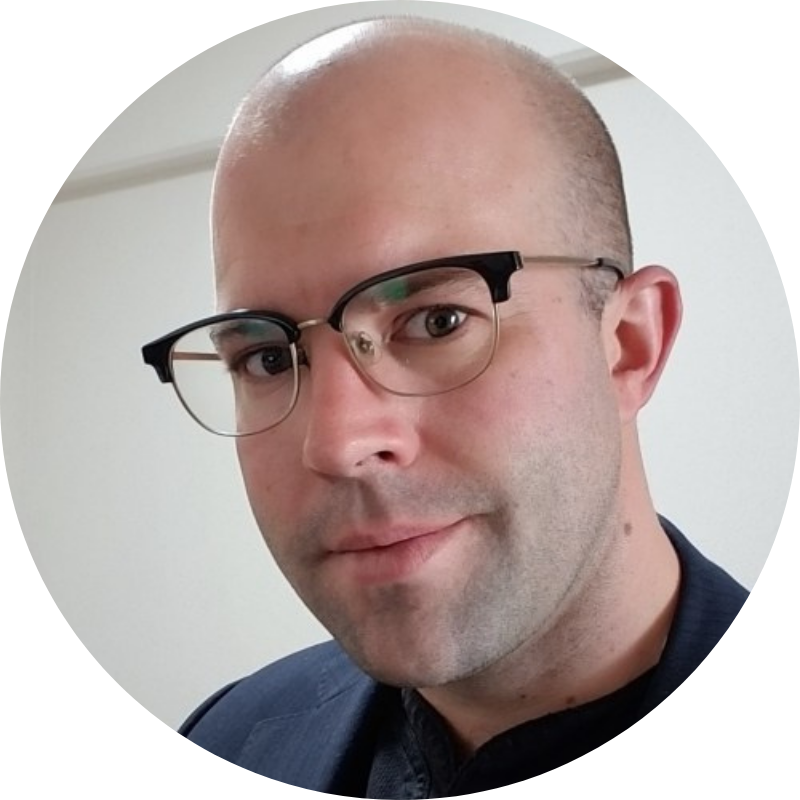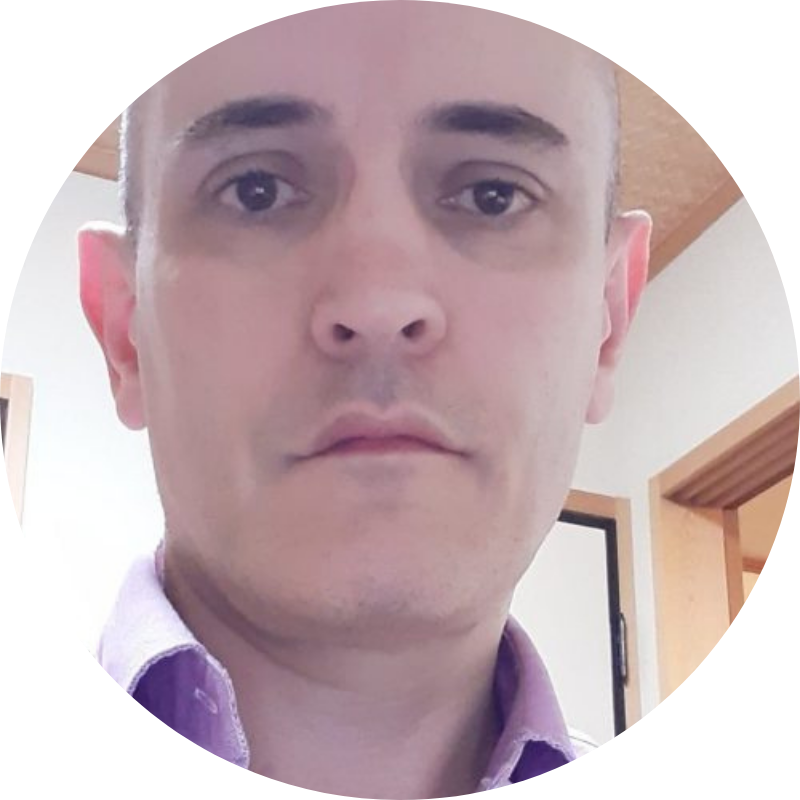 David Coulson (Ritsumeikan University)
David Coulson teaches and supervises research projects in the MA TESOL program at Ritsumeikan Graduate School, Kyoto. He is particularly interested in issues related to vocabulary research and instruction. He also teaches in conjunction with University of British Columbia in their teacher training programme conducted in Kyoto. He has an MA in Japanese Studies, MSc in TESOL and a PhD in applied linguistics.
Linfeng Wang (University of Fukui)
My name is Linfeng Wang, and I am currently working for an M.Ed. program at the Graduate School of Professional Development of Teachers at the University of Fukui. The M.Ed. program is a school-based teacher education program for the professional development of both pre-service and in-service teachers. As a teacher educator, I have been supporting K-12 teachers at different stages of their careers in Japanese public schools since 2017. Given my background as a language teacher, my research interests also include foreign language materials development, and classroom teaching and learning.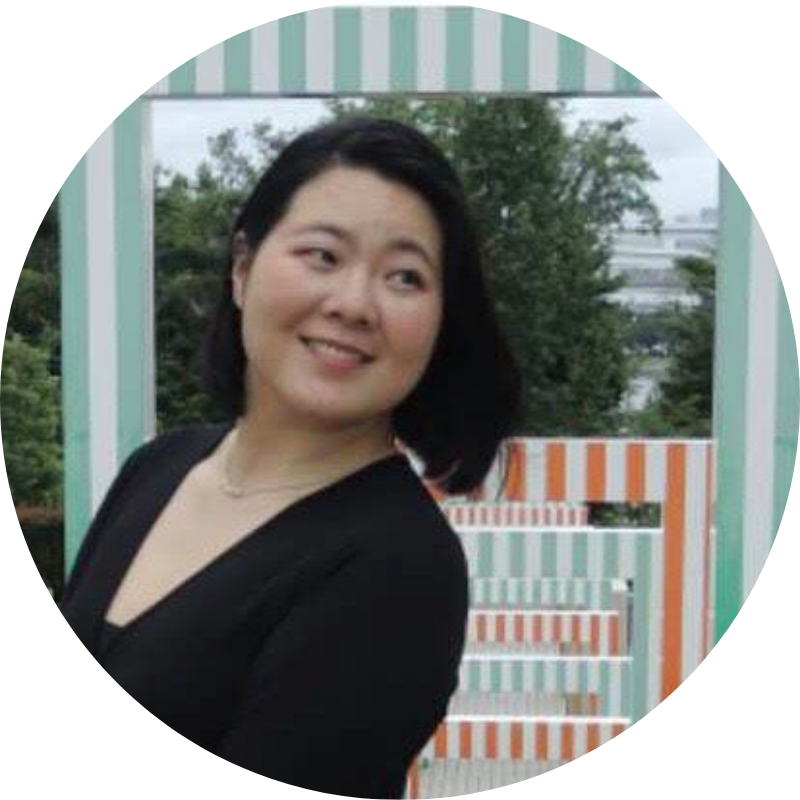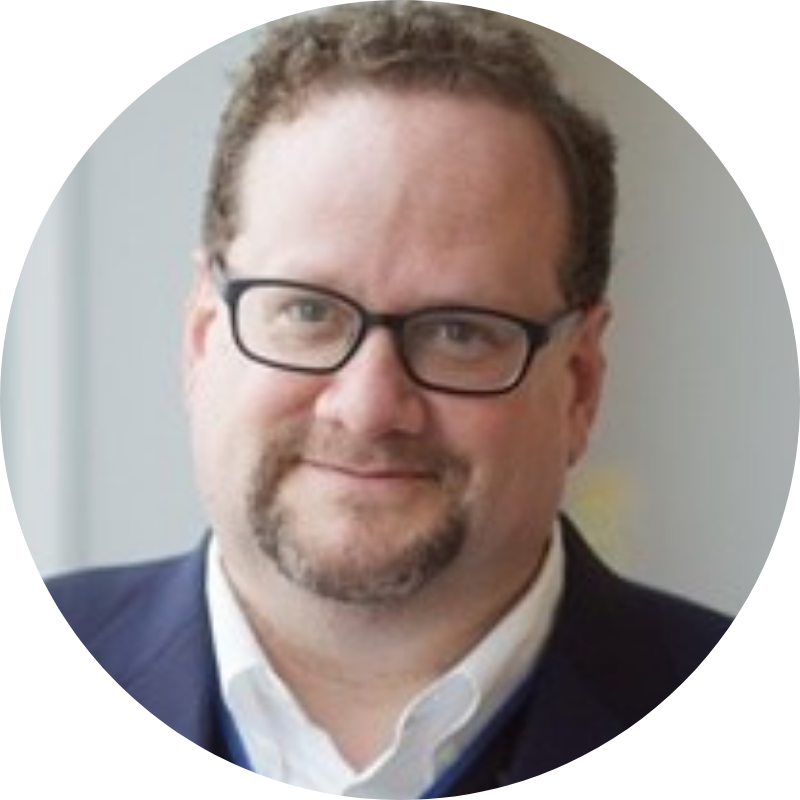 Peter J. Collins (Tokai University)
After teaching English at secondary schools in Kenya, Taiwan, and Mexico, Peter received his MA in TEFL at the School for International Training in Vermont. He came to Japan in 1995, and in 1998 started at Tokai University's Foreign Language Center. In 2004 joined Tokai's Higher Research Institute of Educational Development, which supported and advised JTEs and ALTs at junior and senior high schools around the country. He has contributed to three MEXT-approved textbooks: empathy Oral Communication I and Magic Hat English I and II, and One World English for junior high. In 2014, Peter started at Tokai University's International Education Center. His research interests include teacher collegiality, learner autonomy and ways to extend secondary textbook units with communication activities.
Miguel Mision (University of Nagano)
Miguel did his undergraduate in engineering and international studies with a major in Japanese at the University of Technology, Sydney. Once upon a time he was an engineer and worked for Toshiba Corp in Australia. He came to Japan in 2009 and worked as an ALT teaching all levels from kindergarten to highschool to corporate. Miguel has an MA in Education majoring in TESOL with the University of Wollongong. His research interests include both Computer and Mobile Assisted Language Learning.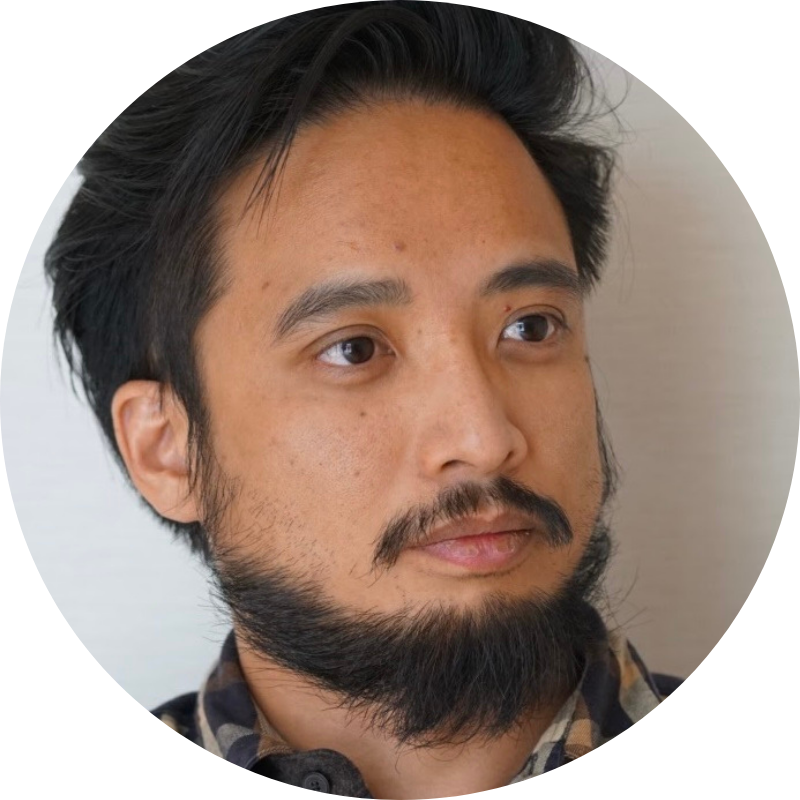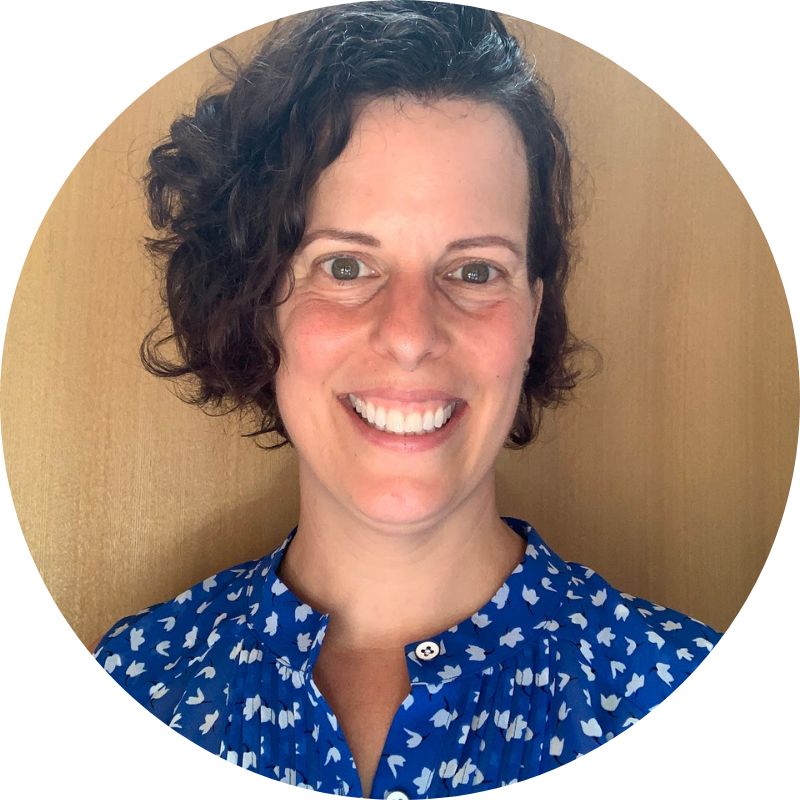 Gretchen Clark (Kyoto Notre Dame University)
Gretchen Clark is currently an assistant professor of English at Kyoto Notre Dame University in Kyoto, Japan. She has lived and taught English in various capacities in the Kansai region of Japan for over 20 years. Her research interests include ELT pedagogy, NeuroELT and how social justice and critical thinking operate within language teaching.
Rishma Hansil (Tokyo JET Prefectural Advisor)
JET Prefectural Advisor (Tokyo), Author and Illustrator of "Animal Adventure" book for young learners and Assistant Language Teacher specializing in Educational Technology.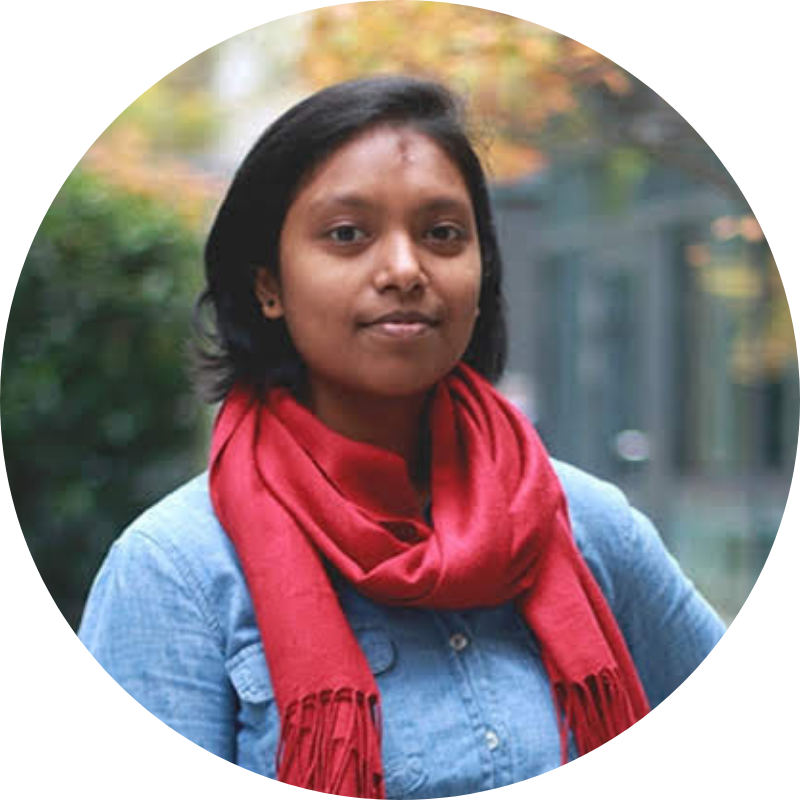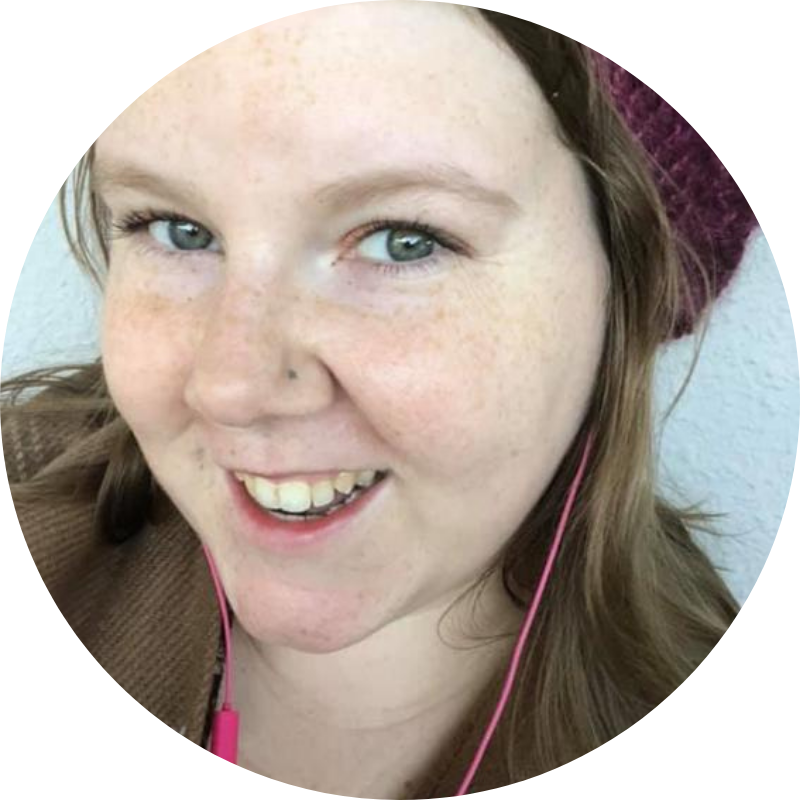 Chelanna White (Kyoto JET Prefectural Advisor)
Chelanna is a former JET Programme participant and current instructor at Reitaku University. She is also the Program Chair Liaison for JALT. She lives in Tokyo with two feline roommates named Coco and Wyatt.
Cheyenne Weaver (Yamagata Prefecture ALT)
Cheyenne studied Communication Sciences & Disorders at Ohio University. She developed an interest in phonology as she began tutoring pronunciation for the university's English Language Improvement Program. From there, she took a leap to South Korea as an English Teaching Assistant, then back to her hometown as an after school ESL tutor. Now she is a third year JET Programme ALT, where she teaches in elementary and junior high schools.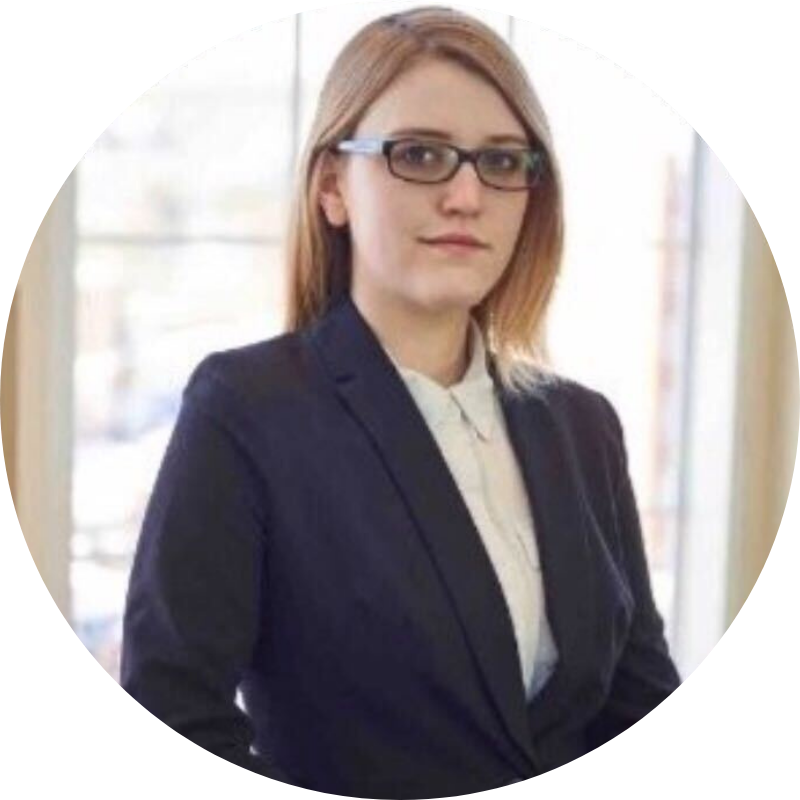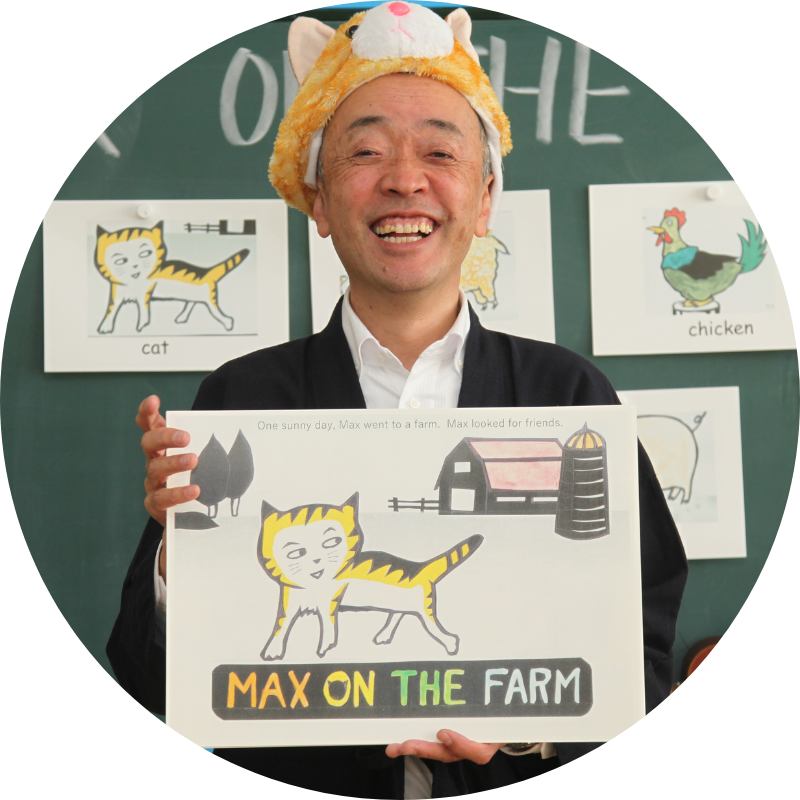 Kuniaki Sakai (英語紙芝居師 – English Kamishibai Artist)
Kuniaki Sakai worked as an elementary school teacher in Niigata. He teaches college students who want to become teachers how to teach English and art. He has written many books on English and art education and about 10 picture books that can be used as teaching materials for young learners. He is also Editorial cooperator for the Elementary school textbook "New Horizon Elementary" (Tokyo Shoseki).
Robert J. Lowe (Tokyo Kasei University)
Robert J. Lowe is a lecturer in the Department of English Communication, Tokyo Kasei University. He is co-author of 'Teaching English as a Lingua Franca' (DELTA Publishing, 2018), co-editor of 'Duoethnography in English Language Teaching' (Multilingual Matters, 2020), and author of the monograph 'Uncovering Ideology in English Language Teaching' (Springer, 2020). He has published papers in numerous journals, including Language Teaching, ELT Journal, and Language, Culture and Curriculum. He is also a co-host of The TEFLology Podcast.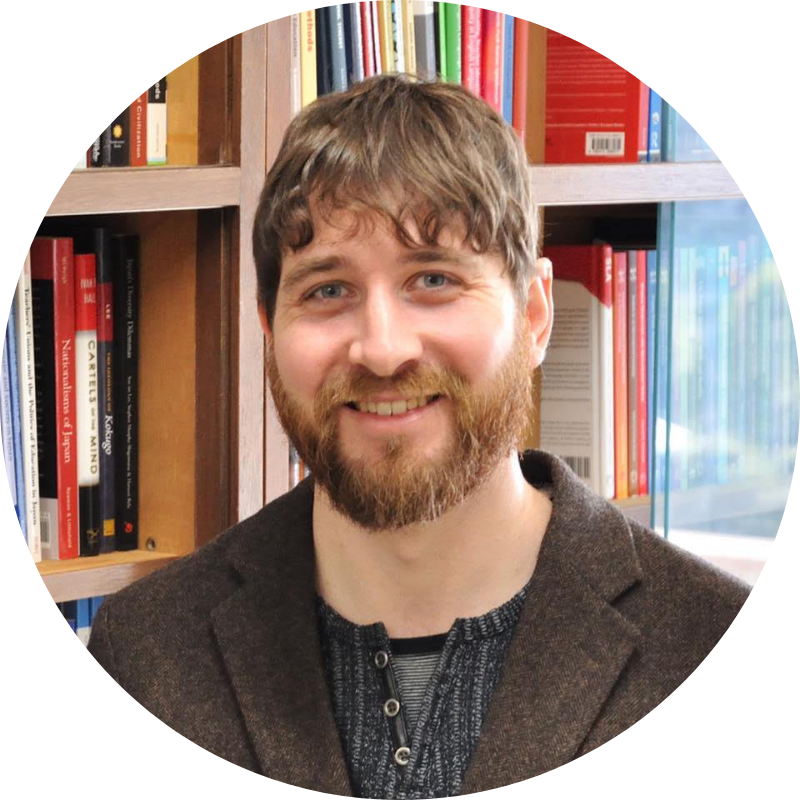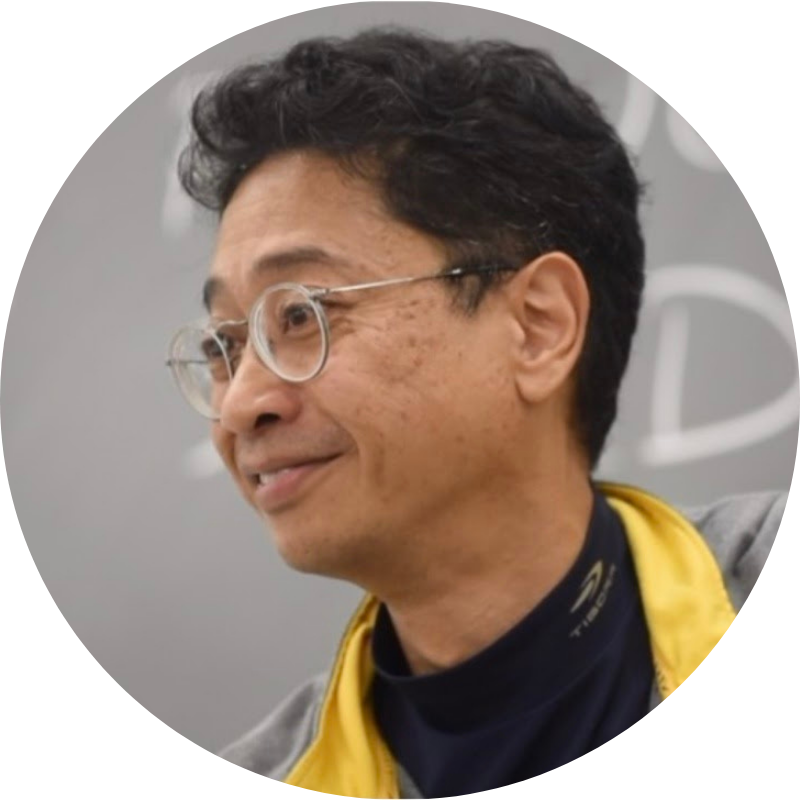 Jose Domingo Cruz (Kitakyushu University)
José Domingo Cruz works on several English study projects, including his main venture, "GOLDFish365". Cruz is the author of the soon to be published, "ZOOM for Educators". He helped create the protocols for and led the team of volunteer Room Hosts that guided the presentations (The Fire Station) during the PANSig and JALT National conferences of 2020. Cruz is a leading member of Online Teaching Japan, where he and David Juteau host the weekly broadcast of "OTJtv". Cruz is from Canada, and is a veteran university instructor and Japan resident, specializing in fluency instruction and authentic materials creation.
Akiko Kano (Sophia University)
Professor, Department of English Language, Sophia University Junior College Division. Specializes in SLA and TESOL. Has been teaching English to Japanese young learners for more than 30 years. Currently involved in developing curriculums and textbooks of English education in elementary/secondary schools, as well as JTE/ALT training.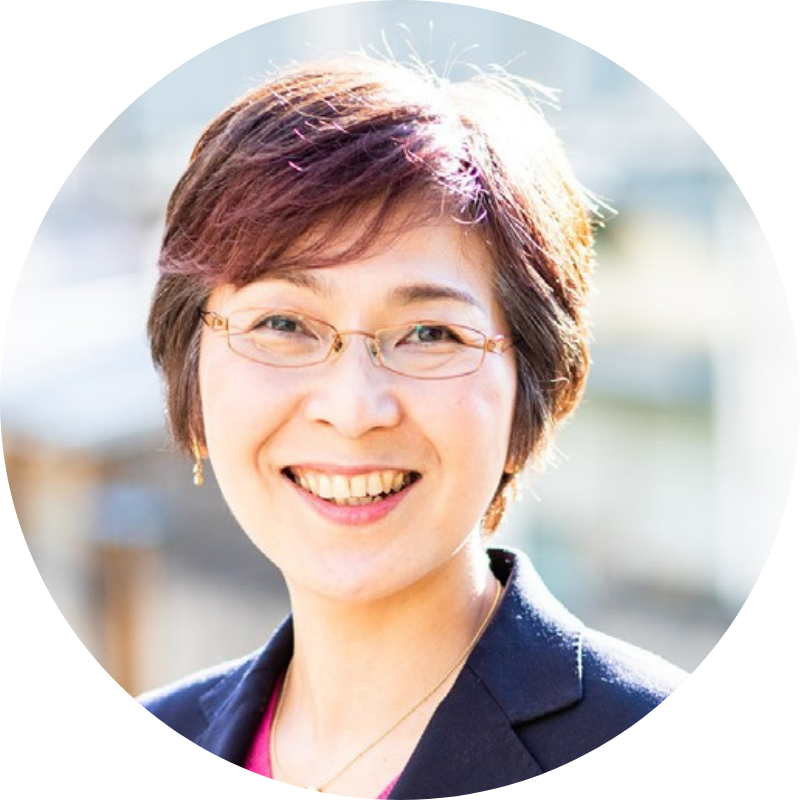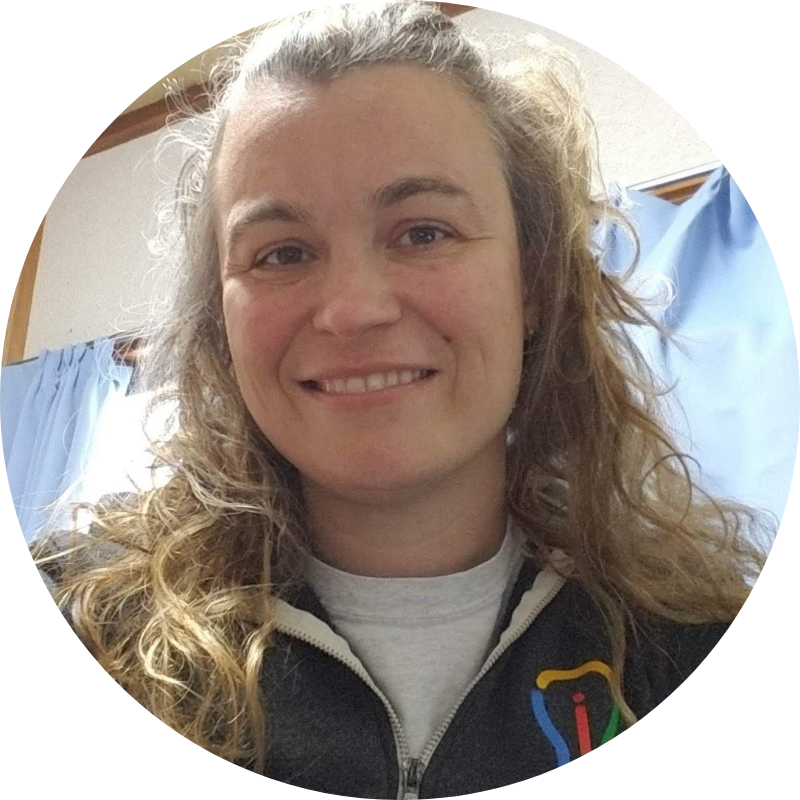 Erin Noxon (Sagano High School)
Hi!! I've got a Dr. on my name, I'm a Google Certified Innovator, and I teach at Sagano High School in Kyoto. Let's see… I've taught communicative English, life science, integrated science, CLIL science, global studies, and Tech and Media skills during 17+ years of teaching in public schools in the US and Japan. I love doing EdTech professional development (PD) and I am researching EdTech PD, blended learning, and public school EdTech environments. Find me @tesolgeek on Twitter.
Jackson Koon Yat Lee (Toyo University)
Jackson Lee is a Specially-Appointed Lecturer at Toyo University in Tokyo. He began his teaching career in Japan as an ALT in 2012. He is also involved with JALT as the Chair of the Diversity, Equity and Inclusion Committee as well as a former Gifu Chapter President. His research interests include intercultural communication, diversity in ELT, teacher education and the Japanese English education system.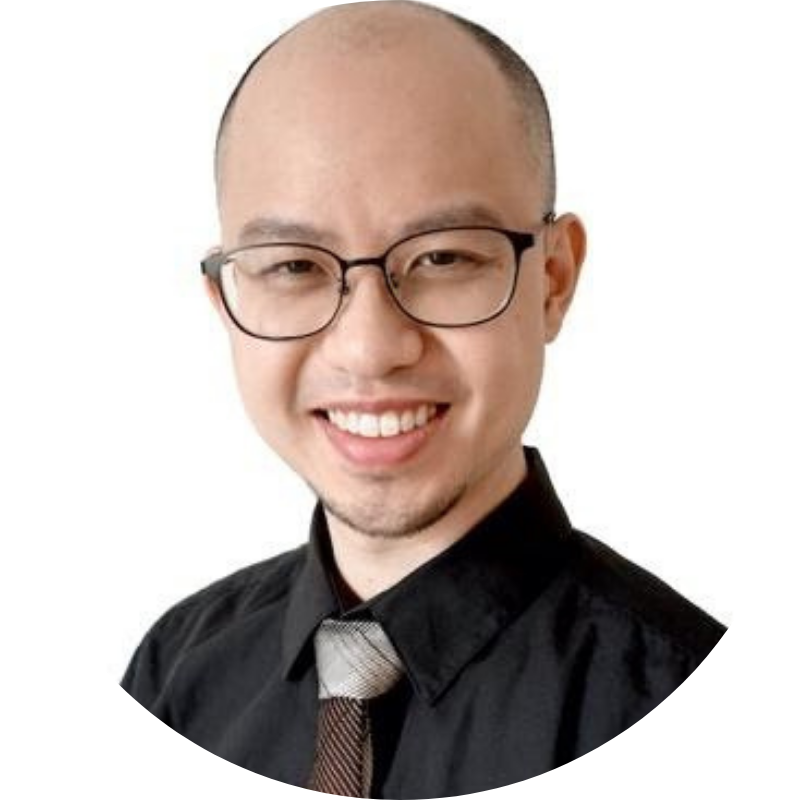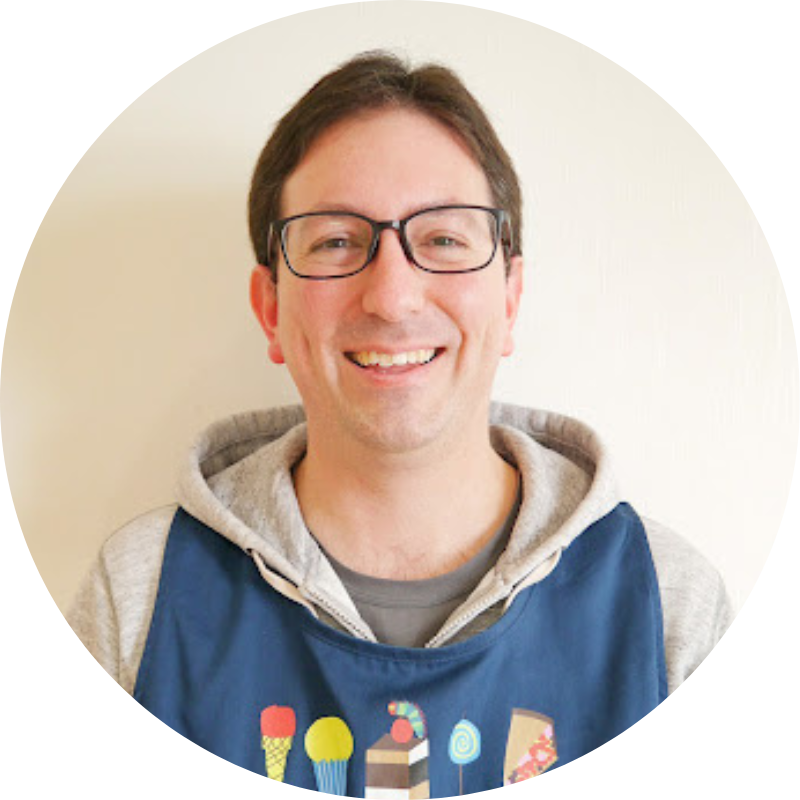 Martin Sedaghat (Niigata University of Health and Welfare International Preschool)
Martin Sedaghat is the English teacher and program designer for the Niigata University of Health and Welfare International Preschool. He has lived in Niigata since 2003 and taught at the elementary, junior high, and high school levels. He is currently studying for his MA in TESOL, and serves as the program chair for the JALT Teaching Younger Learners special interest group.
Trent Abbott (ALT in Nagano Prefecture)
Trent Abbott studied Global Studies with a focus in East Asian language and culture at Ohio University. Through his involvement with the local Japanese Society club, Trent's interests specifically shifted to Japan; so he decided to get his TEFL certificate and made the journey to the land of the rising sun. He started working as an ALT in Nagano prefecture from 2013, and currently works at Hara village's elementary school and part-time at the Hara kindergarten school. He also has experience teaching english conversation classes to Junior and Senior high school students, as well as adult learners. He currently works as the Japanese Language Coordinator for the Nagano Chapter of JALT.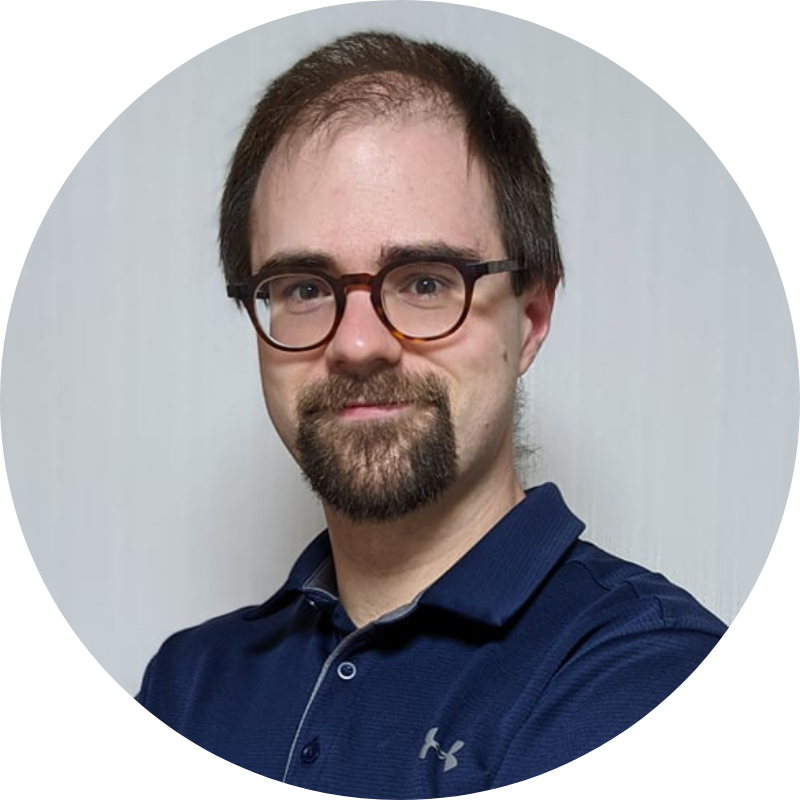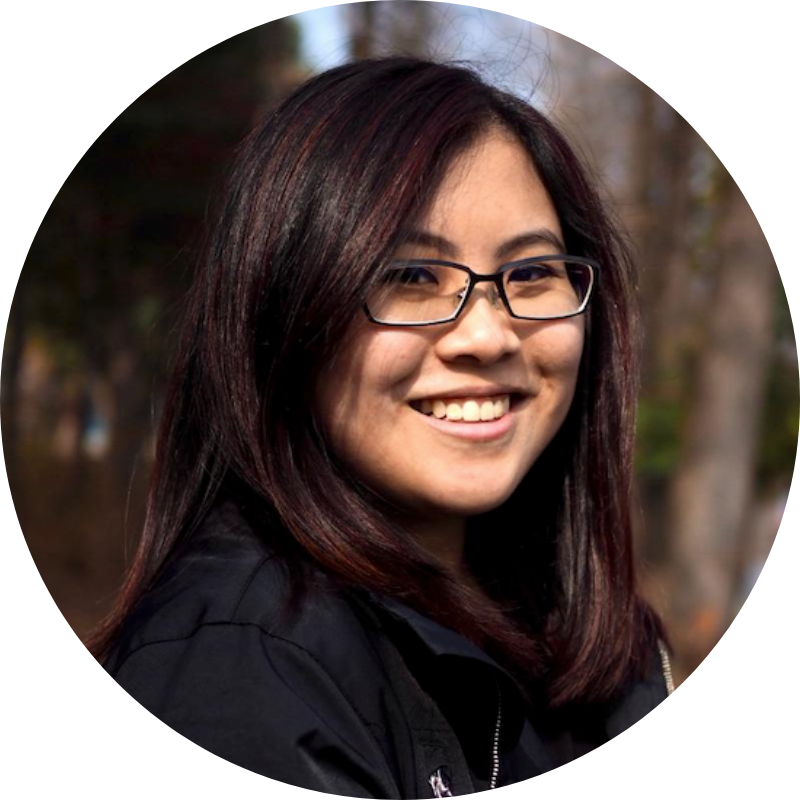 Emily Choong (ALT in Niigata Prefecture)
Emily Choong is an ALT for the Niigata City Board of Education. She is originally from Malaysia and has been an ALT since September 2018. Currently, she teaches elementary and junior high school English in Niigata City. On her days off, you can probably find her doing research at a place that serves good black coffee.
Fabio Spano (Tokyo International Christian University)
Fabio Spano worked as an English teacher for 7 years, 3 of them as an ELT in Nagano prefecture, before starting, in April 2021, an MA in education and Psychology at ICU in Tokyo. His research focuses on Game-Based Language Teaching, more particularly on how to use games as TBLT tools in public education.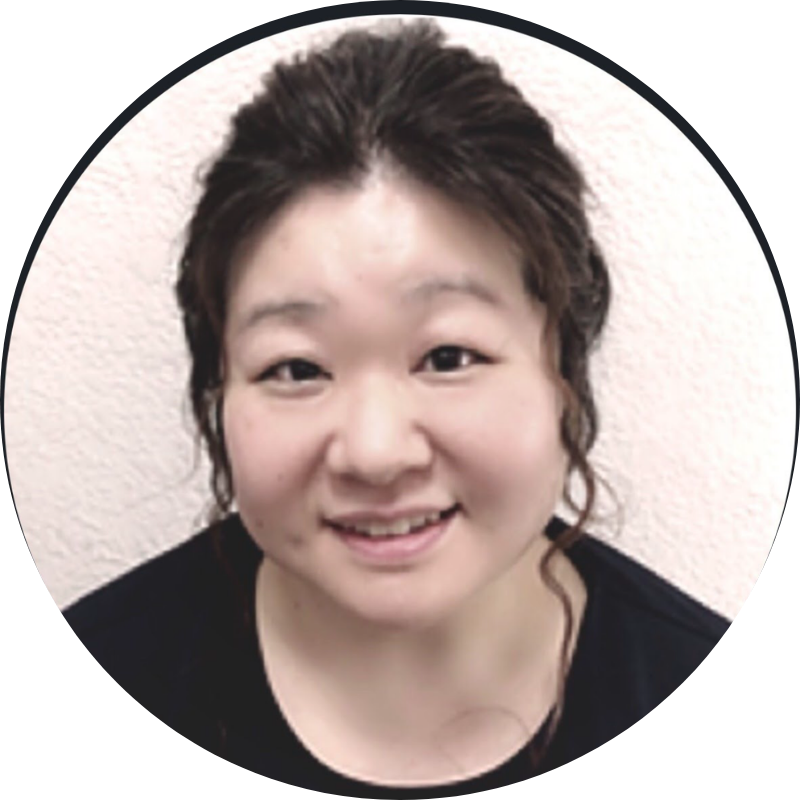 Namiko Tsuruta (Global Language Institute)
Namiko Tsuruta has taught English to learners in preschool, K-12 and in various industries since 1999. She is a bilingual returnee who has trained teachers in workshops all over Japan for 17 years. She is Program Director of Global Language Institute and Creative Director of The Tokyo Life, a community website for foreign residents.
John Adamson (University of Niigata Prefecture)
John Adamson is a Professor at the University of Niigata Prefecture in Japan. As Chief Editor of Asian EFL Journal, he is active in editorial work. Having received his Ed.D. from the University of Leicester, he has pursued research in autonomy, CLIL and EMI, self-access, academic writing, and journal editing.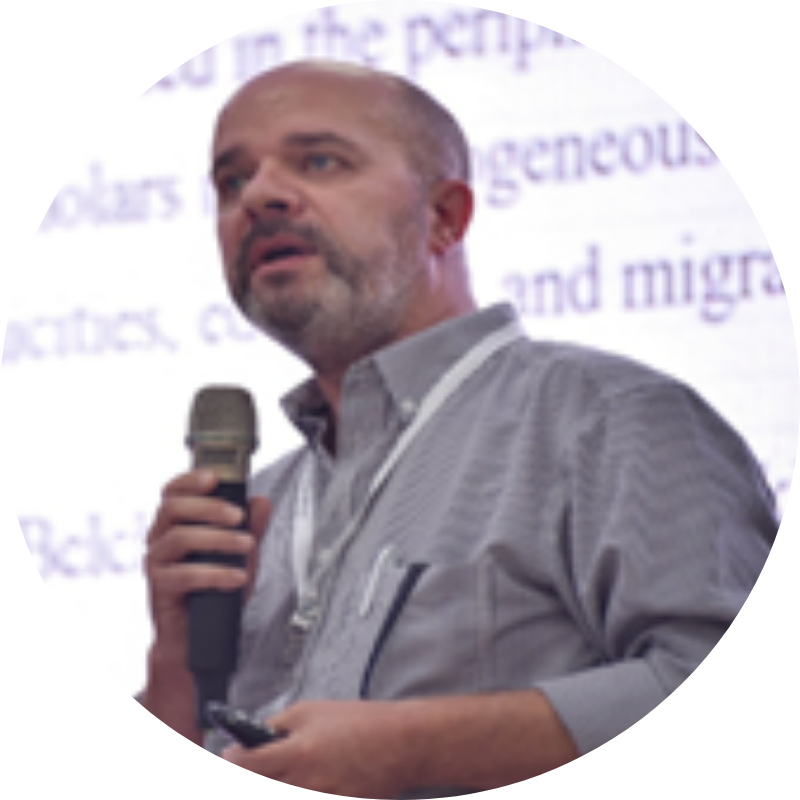 Steven MacWhinnie (Hirosaki Gakuin University)
Steven G.B. MacWhinnie has been living and working in Aomori, Japan since 2007. He came to Japan after completing his bachelor's in history. He later received his master's in TESOL from Shenandoah University. He worked in elementary and junior high schools on the JET Programme before working as a part-time lecturer at Aomori Chuo Gakuin University. He also owned an English conversation school in Aomori city, which allowed him to work with students of all ages. He is now a lecturer in the English Department at Hirosaki Gakuin University, where he teaches writing, oral communication, and advises students writing their graduation theses. He is also currently working on completing a PhD in Applied Linguistics from the University of Leicester.
Elizabeth Scally (Private JH/SHS English Teacher)
Elizabeth Scally started teaching ESL in Canada in 1994 primarily to new Canadians and refugees. Since then, she's been a JET Program ALT, program coordinator for municipal boards of education in Japan, and teacher at private high schools. Her focus is on composition and process writing.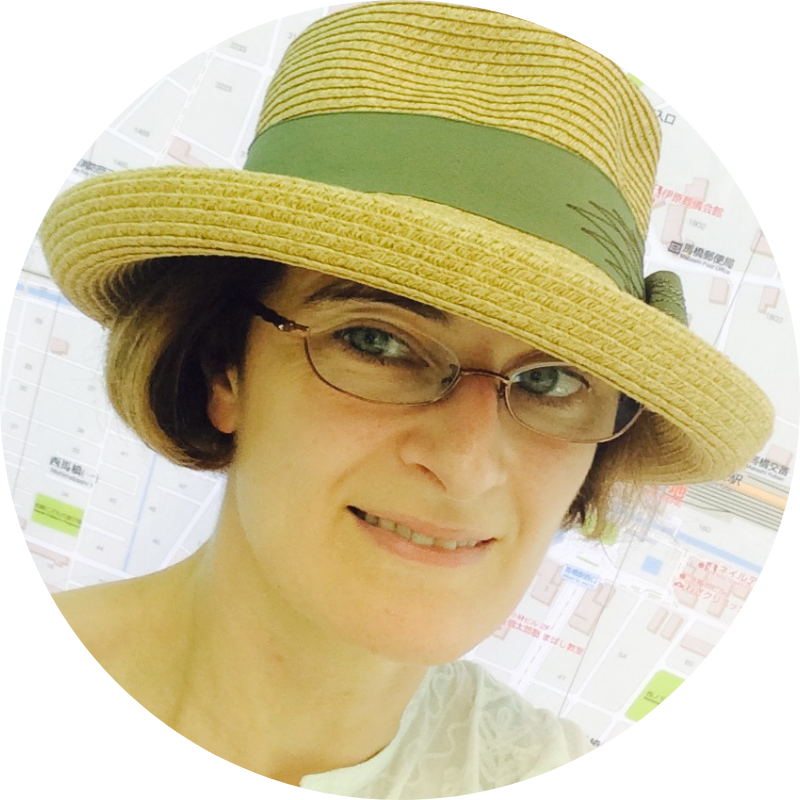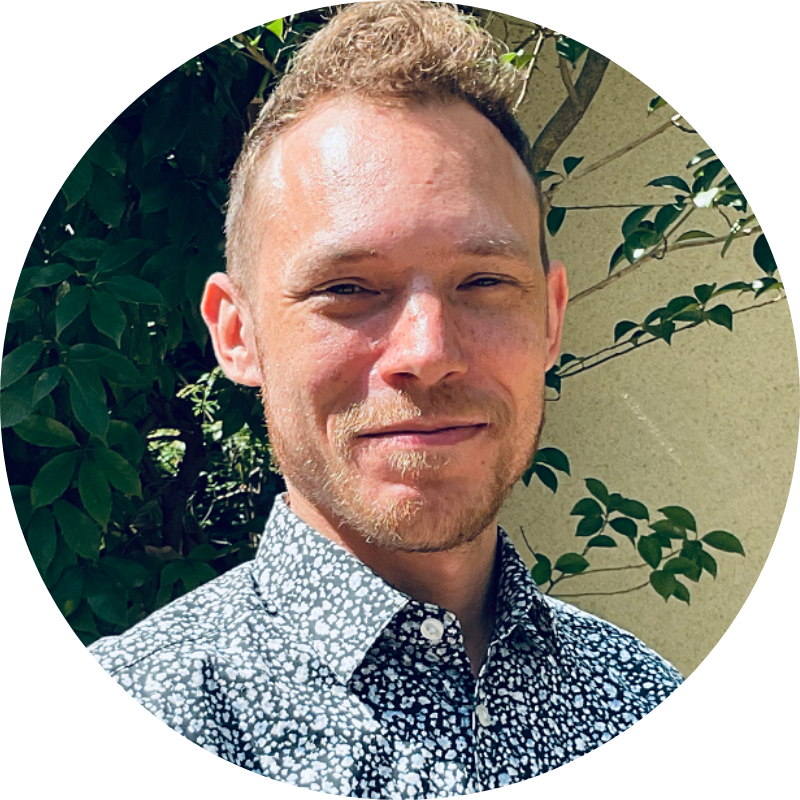 Alex Crockett (Kyoto Prefecture ALT)
Alex studied Computational Physics at the Pennsylvania State University, where his experience working in science outreach programs led him to pursue a career in teaching. He has been working as an ALT at Kyoto Prefectural Sagano High School since April 2018. His professional interests include using games, drama, debate, and public speaking for learning, as well as integrating technology with education.
Joseph Shaules (Keio University)
Joseph Shaules (PhD) is an author and educator in the field of language and intercultural education. He is the Director of the Japan Intercultural Institute and is a Specially Appointed Professor at the GIC Center, Keio University, Tokyo. He is the host of the Deep Culture Podcast. Books include: Language, Culture and the Embodied Mind (Springer); The Intercultural Mind (Intercultural Press), and Deep Culture (Multilingual Matters).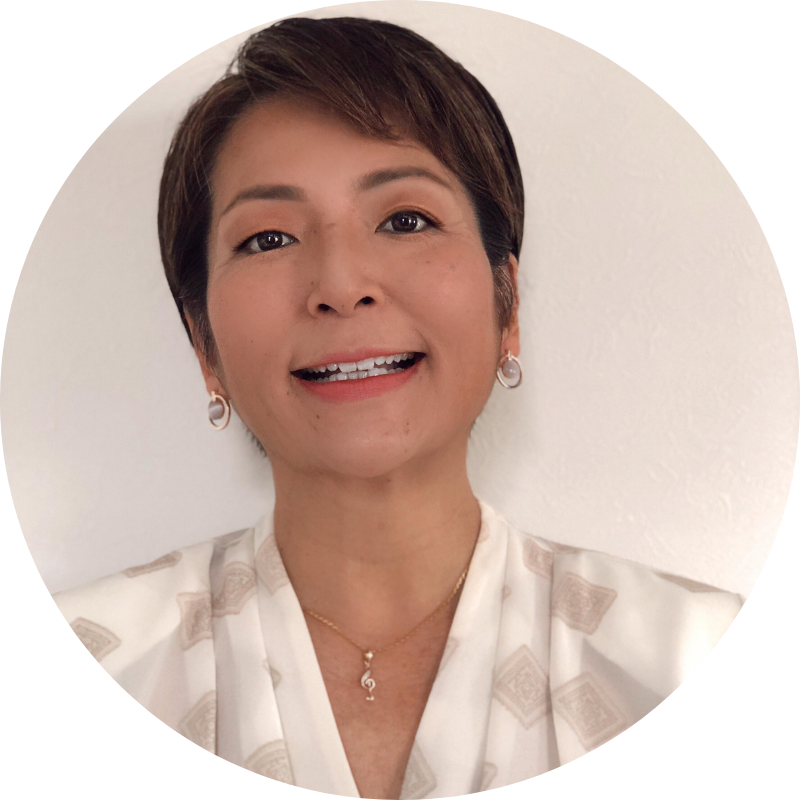 Chiaki Lawler (Director, Endeavour English Education)
Teaching students and training teachers in Australia and in Japan for more than three decades. Australian Government accredited Trainer and Assessor (TAE), Pre- and in-service teacher trainer. Special interest area: World Englishes, native-speakerism, bilingualism, and cross-cultural issues. M.A. TESOL, Grad. Cert. TESOL, B. Min, TAE, Cambridge TTT, Cert IV TESOL, N.A.A.T.I
Gaby Benthien (Shumei and Chuo Universities)
Gaby Benthien (BEd, MEd, DEd) is a professor at Shumei University and adjunct lecturer at Chuo University. She taught Japanese and PE at a secondary school in Australia from 1991 to 1999 as well as Japanese at a group of primary schools, and then worked as an ALT in Yamanashi for six years. She is currently teaching classes related to culture, general English and L2 education in primary schools. Gaby's research interests include intercultural understanding, L2 motivation and teacher development.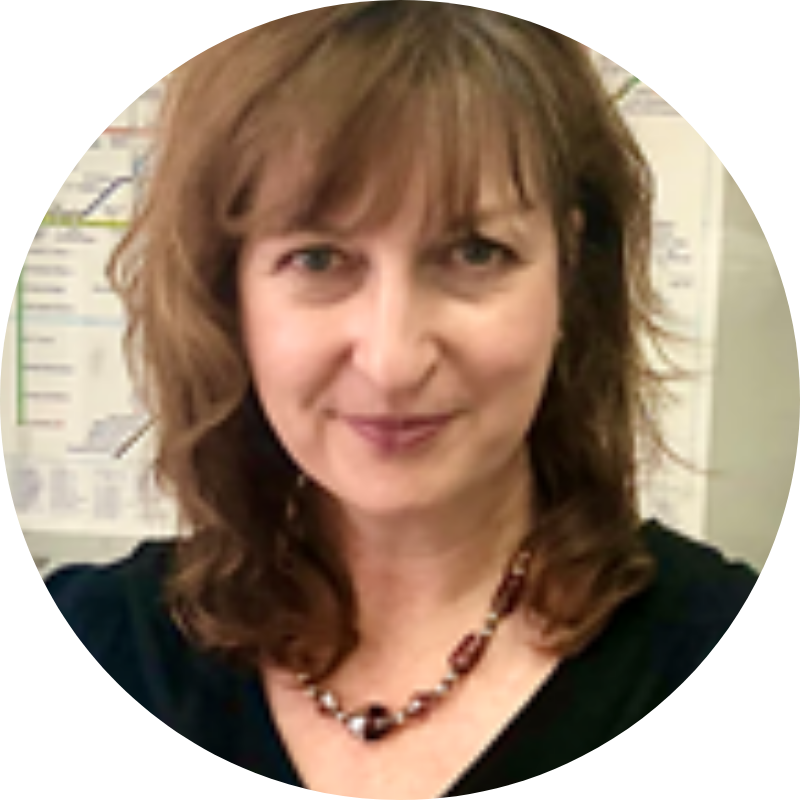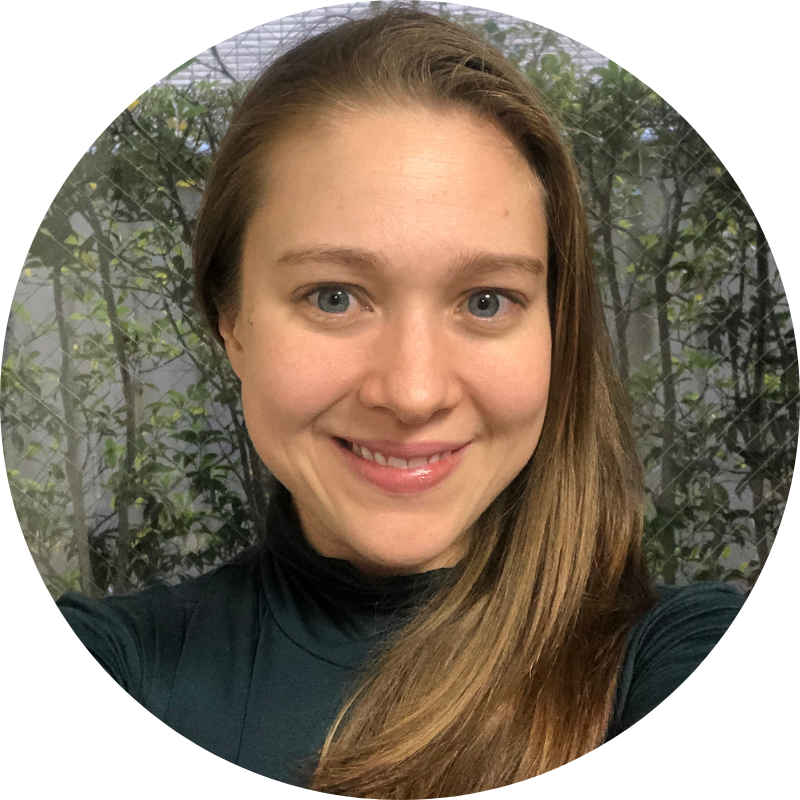 Casey Olthaus (Kyoto Prefectural ALT)
After studying history and sociology in university Casey moved to Germany where she became interested in foreign and second language acquisition. She later received her TEFL certification through the University of Toronto and has been teaching at Kyoto Prefectural Sagano High School since 2019. She enjoys using technology in the classroom and creating communicative-based, learner-centered classroom environments.
Naheen Madarbakus-Ring (Nagoya University of Commerce and Business)
Naheen Madarbakus-Ring is a lecturer at Nagoya University of Commerce and Business in Japan. She has taught in South Korea, the UK and New Zealand. Naheen received her PhD in Applied Linguistics from Victoria University of Wellington (NZ). Her research areas include listening strategies, curriculum design, and material development.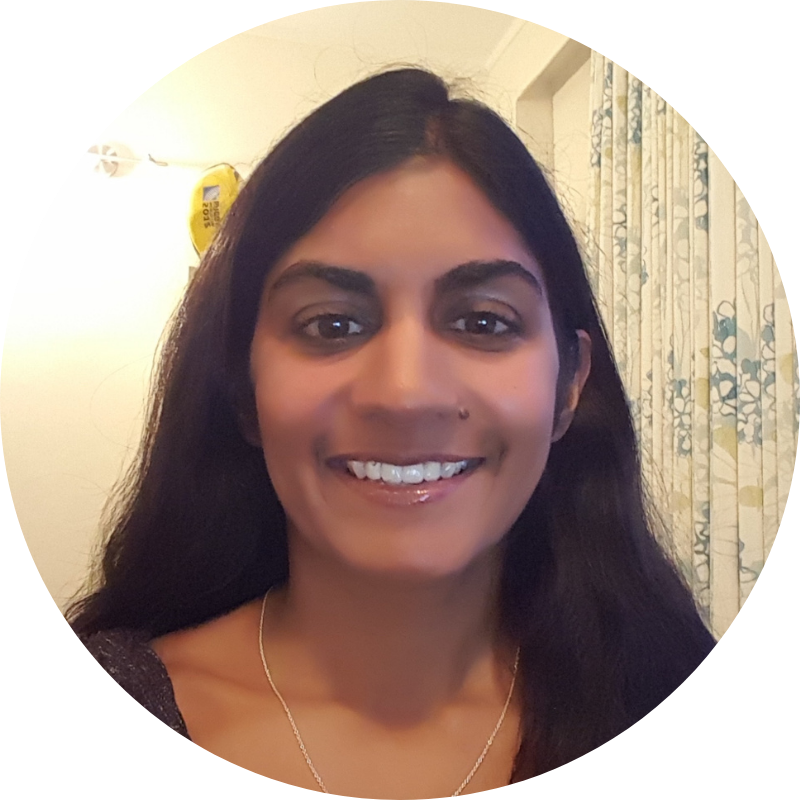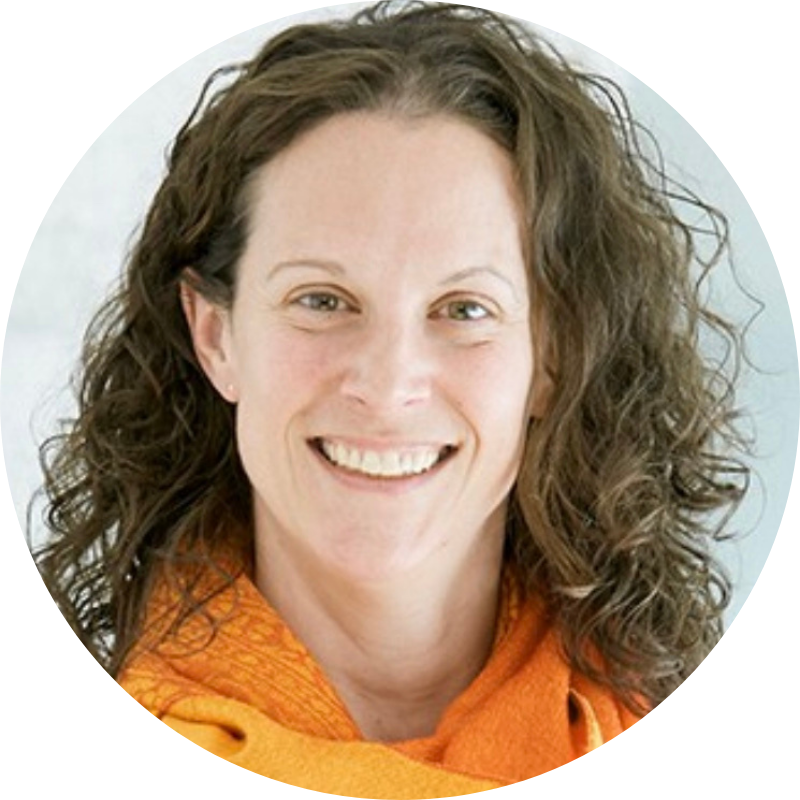 Tanja McCandie (Cambridge University Press and Assessment)
Tanja McCandie has been involved in English education for over 20 years and has taught in various contexts in Canada, the UK, and Japan. She is the founder of www.equityeltjapan.net, is an award-winning presenter, and the lead teacher training and senior tutor for Cambridge University Press and Assessment in Japan. Her research interests include gender, teacher education, and leadership.
Mike Loughran (ALT in Tokyo)
In 1996 I Graduated with a PhD in Biotechnology from Cranfield University UK. Originally had a very successful career as a Senior University Educator, Biotechnology Researcher, and Team Leader. Conducted extensive advanced biotechnology research that was presented at almost 40 international conferences and published in almost 30 peer-reviewed academic journals. In January 2012, I made a conscious decision to start a new career as an English Teacher in Japan. I currently teach full-time all ages from 1st Grade to 6th Grade in classes of up to 30-38 students in Koto-Ku, Tokyo. I prepare original lesson plans and fun activities using Songs, Flash Cards, Games, and Textbooks. I am usually in the T1 role, while the HRT is a supportive T2 role.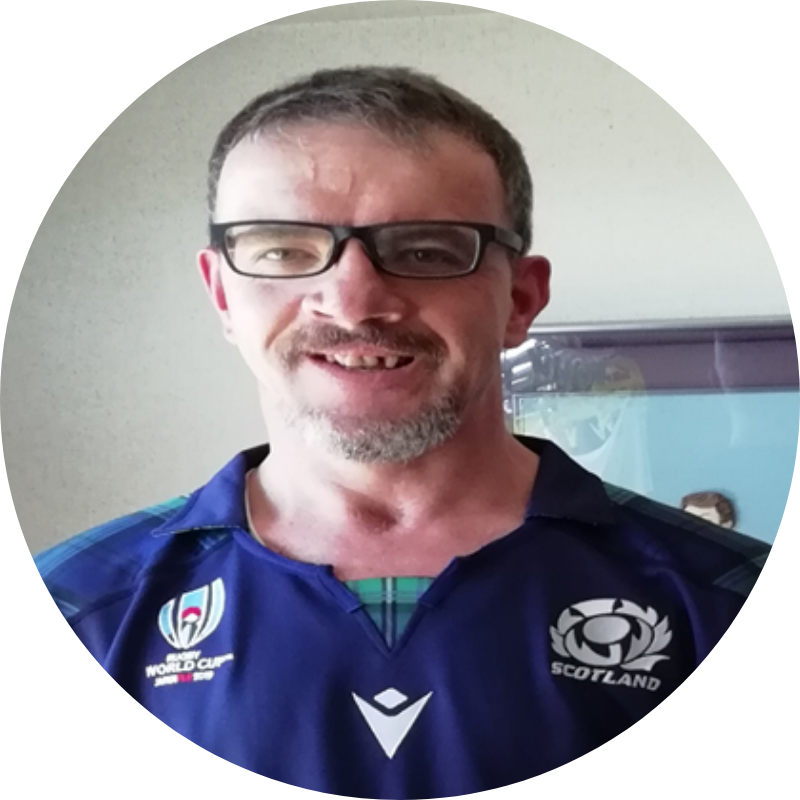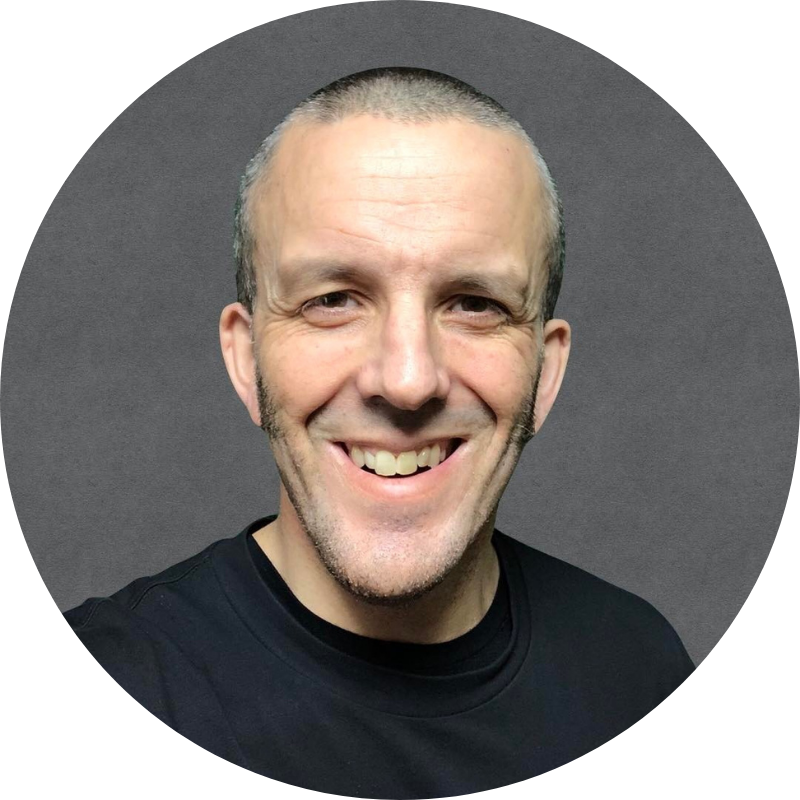 Stephen D. McKean (ALT in Hokkaido)
Stephen D. McKean has worked in various small fishing towns in Hokkaido since 1999. He now works in Obihiro City and likes snowboarding, pullups, video editing, and music. He also has his own YouTube channel where he uploads his songs.
Corey Cloyd (Kyoto Prefectural Board of Education)
Corey is an ALT in Kyoto, Japan where he has been teaching High School English as a Foreign Language for the past three years. Prior to moving to Japan, he lived in Germany where he earned his MA in Intercultural German Studies/ Teaching German as a Foreign Language. He will soon leave Japan to start his PhD in German Studies at the University of Reading in the UK. His research focus is on sociolinguistics; language, nationalism, and identity formation; as well as migration and integration in intercultural societies.
Natsuho Mizoguchi (Shigakkan University)
Natsuho Mizoguchi is a part-time lecturer at Shigakkan University and Gifu High School. She was an English teacher at a junior high school last year. She studies English program coordination at Japanese universities.
Bryce Harris (Private&Public ES/JH/SHS English Teacher)
I'm an Australian and have been teaching in Japan since 2008. I have worked extensively in private elementary schools, public and private junior high schools, and private senior high schools. I have experience ranging from 1st grade elementary (across multiple subjects) through to graduating senior high school classes. My focus has always been to engage students of any and every level in the joy of learning and to help them overcome any particular difficulties that they may encounter – whether through frustration due to incomprehensibility of lessons or boredom induced by having to deal with lessons pitched way below their mental and linguistic competence.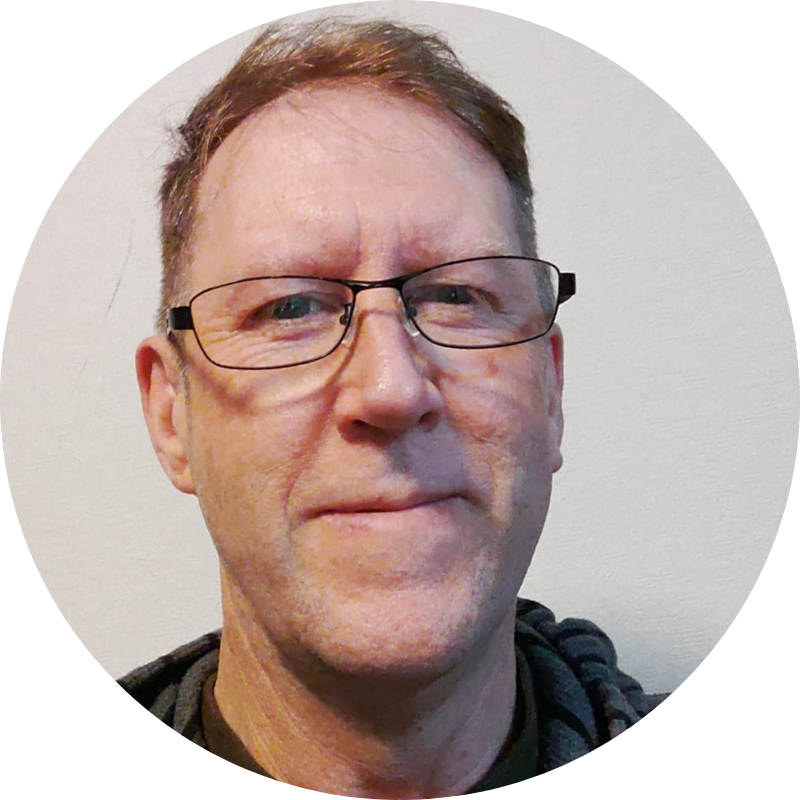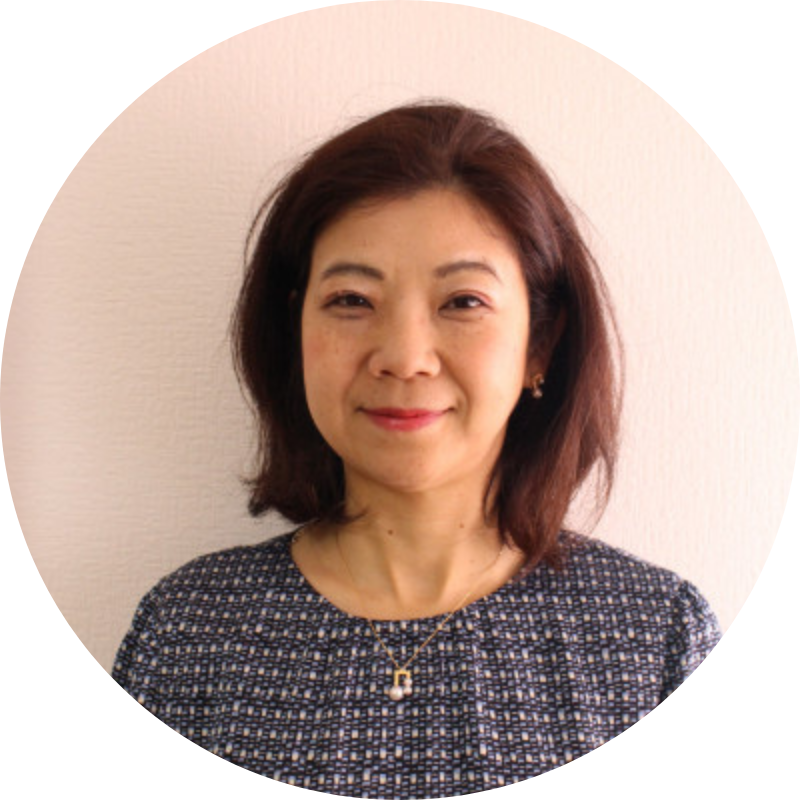 Yoko Takano (Okidoki Eigo School)
Yoko Takano has been teaching local students in her own school in Nagoya for 25 years. In addition, she is teaching 200 college students in Nanzan, Meijo and Nagoya University of Foreign Studies (NUFS). She holds MA TESOL (NUFS) and MA TESOL 1 year-certificate
(Hawaii Pacific University, USA). She awarded popular poster session in JALT 2019. Nagoya JALT program chair, NUFS teacher workshop member, THT in Kyrgyzstan.
Andrew Sekeres III, MSW
Lives in Columbus, Indiana. Lived and worked in Japan for 12 years (mostly in the Tokai area). Worked as an ALT for 8 years. Graduated from the Indiana University Purdue University Indianapolis with a master's in social work. Worked at a community mental health center for four and half years. Currently, working for the State of Indiana as a policy developer overseeing the Medicaid program.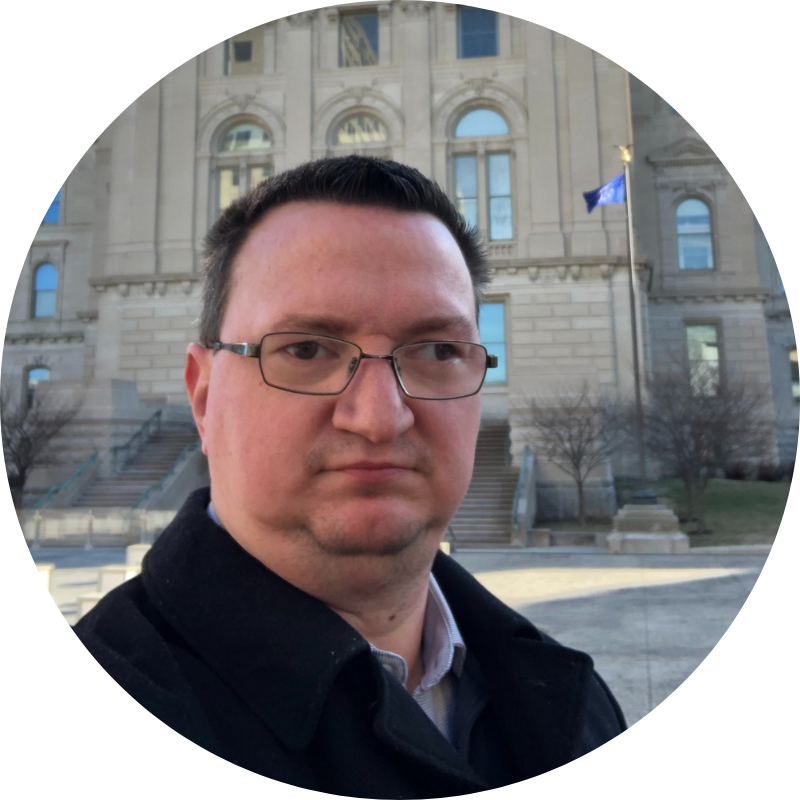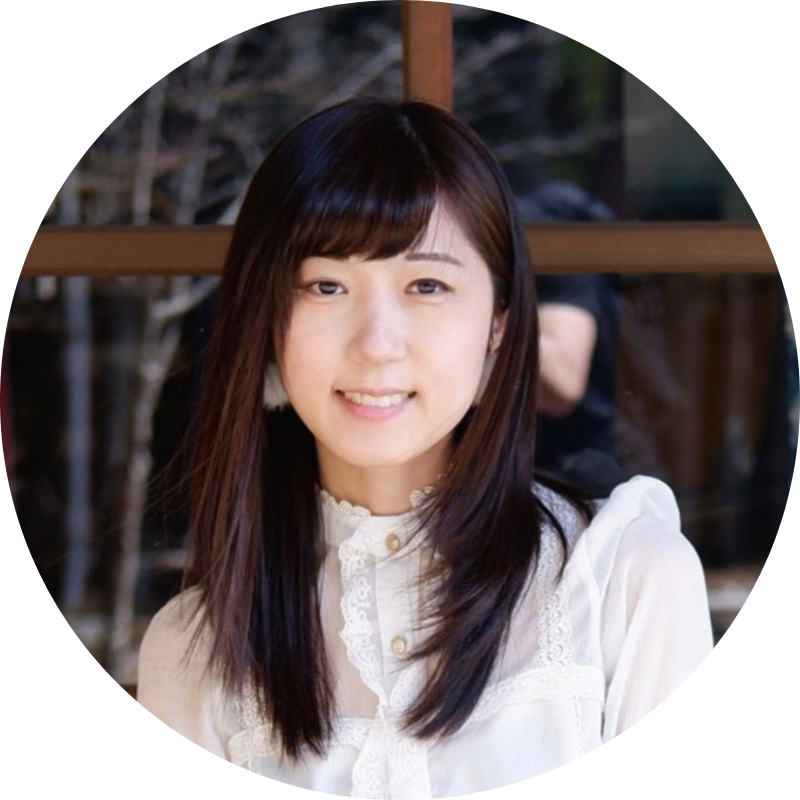 Yanki Chung (Tokyo JET ALT)
Yanki Chung is a Hong Kong Canadian and JET Programme ALT at a public high school under the Tokyo Metropolitan Board of Education. She is also a CELTA-certified teacher.
Christine Yen (Niigata JET ALT)
I've just entered my 4th year as a JET Programme ALT in rural Niigata. I teach at 1 junior high and 3 elementary schools. My background is in health science and the healthcare industry. In my spare time, I enjoy reading and my newfound hobby of visiting michi-no-eki to collect stamps!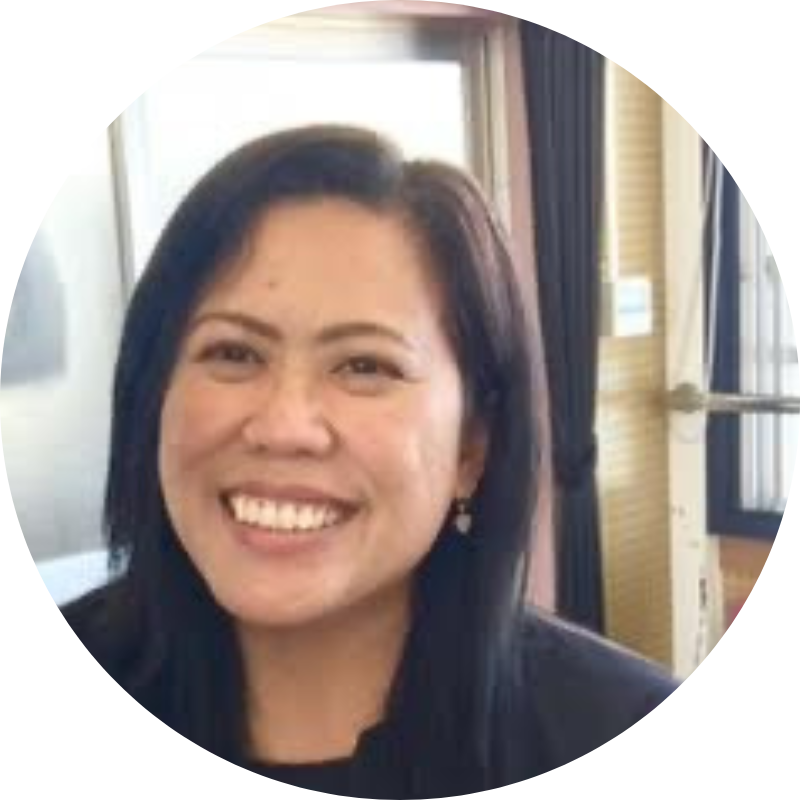 Michelle Bautista (ALT in Fukuoka)
Michelle Bautista is currently a 6th year SHS ALT in Fukuoka. Before coming to Japan, she taught English to high school students in the Philippines. She has written a module entitled Masterpieces in English Language and Literature Teaching for Grade 10 students that is still being used in Marist School, Philippines. She finished her Master of Arts in English Language and Literature Teaching from Ateneo de Manila University, Philippines. She has tried the use of multimodality in her EFL classroom.
Emily MacFarlane (University Lecturer)
Emily MacFarlane currently teaches English at a number of universities in the Sendai area. Previously she worked as an ALT, specialising at the elementary school level, for 12 years. She recently completed an M.A. TESOL with her research focusing on identifying and developing effective scaffolding techniques during picture book read-aloud sessions for low-level Japanese English language learners.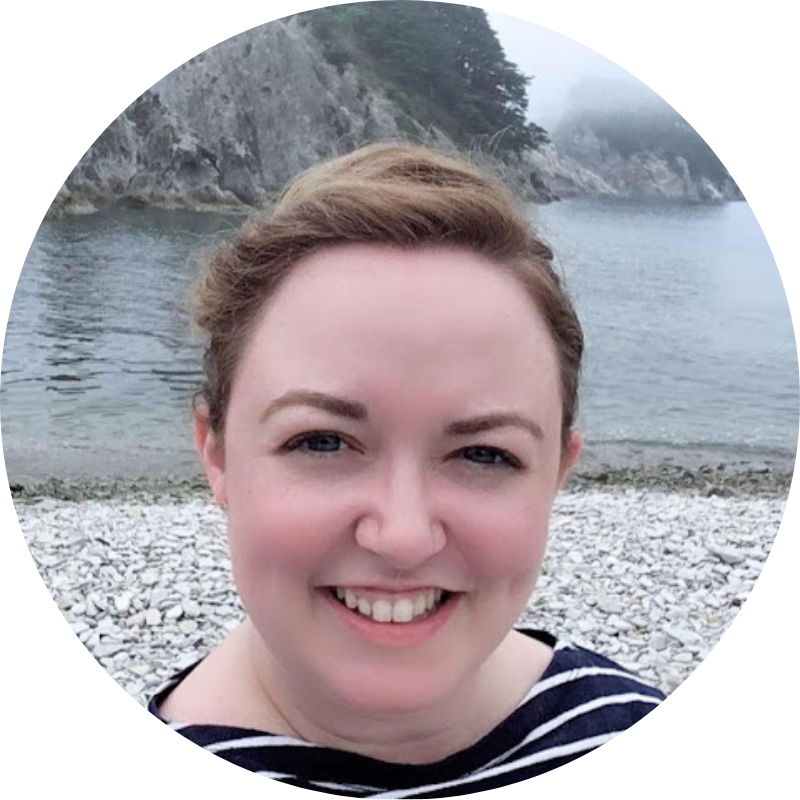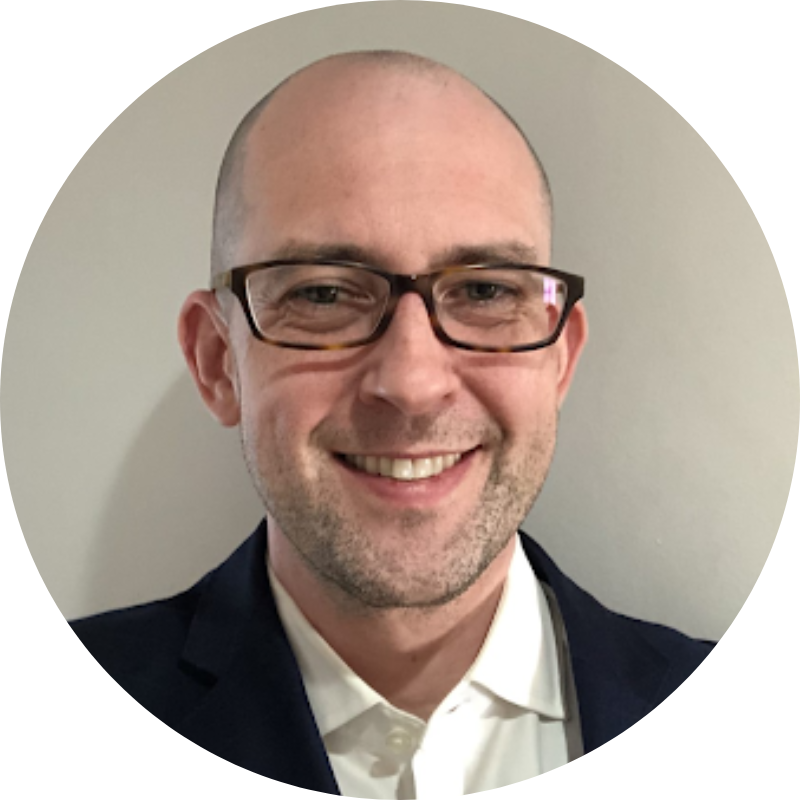 Jack Shaw (TELL Outreach Coordinator; Ph.D. in Media Design)
Jack is responsible for outreach coordination in Tokyo/Kanto. A long-term Tokyo resident, Jack comes to the role of Outreach Coordinator with over 15 years of brand strategy and marketing experience. After his time in the private/corporate sector, he enjoys using his depth of knowledge to support the TELL mission through community outreach and advocating for mental health awareness in Japan, particularly among underserved communities. Having received his Ph.D. from the Keio University – Graduate School of Media Design, Jack has an interest in the impact of technology on mental health.
James York
James is a senior assistant professor at Meiji University where he teaches a variety of classes exploring the intersection of games, play, literacy, pedagogy, and society.
He is also the editor-in-chief of Ludic Language Pedagogy, an open-access, open peer-reviewed, independent academic journal.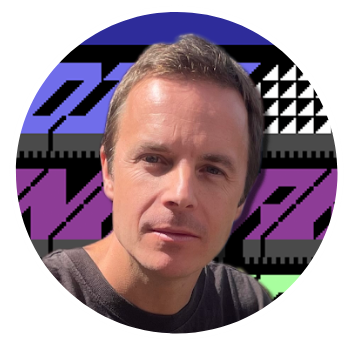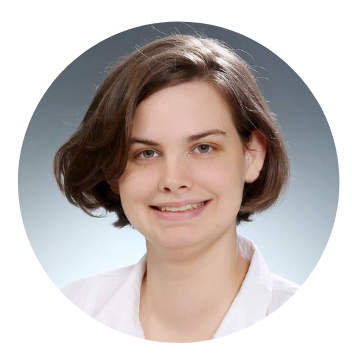 Tawnie Bodine
Tawnie currently works in a High School in Tokyo teaching students OREO-style writing and preparing them for EIKEN exams. She also meets weekly with some students to engage in free conversation to help build their speaking skills. In the past, she has taught in various Elementary schools in Korea for four years through the EPIK program. As a teacher in Korea, she gained interpersonal skills by collaborating with co-teachers on lesson planning and classroom management. Furthermore, she did volunteer work through language exchanges in Seoul. She met welcoming locals who helped her learn more about their culture. For her future, she hopes to continue her skills as an English teacher by teaching adults in college and making connections with the people she meets.
Jonathan deHaan
Jonathan deHaan is an associate professor in the Faculty of International Relations at the University of Shizuoka. He has been researching and teaching language and literacy with games for 20 years. He is currently exploring the boundaries of teaching language and literacy with and around games with his ongoing pet project, "The Game Terakoya."
Naoki Fujimoto-Adamson
Naoki Fujimoto-Adamson is an associate professor at Niigata University of International and Information Studies (NUIS) in Niigata Prefecture. Currently, she teaches academic writing, test-taking skills and sociolinguistics. She has taught a wide range of students from elementary school to university. Early in her career, she worked for eight years at junior high schools in Nagano Prefecture as a Japanese teacher of English (JTE). She received her MA in English Language Teaching from the University of Essex, UK, and M.Ed. (Master of Education) in Applied Linguistics and TESOL from the University of Leicester, UK.
Jara Villanueva-Frio
Jara Villanueva-Frio studied Food Technology at the University of the Philippines Los Baños where she gained her first teaching experience through the Literacy Training Service, a program designed to train students to teach literacy and numeracy skills to the Filipino youth. After two years of working as a quality assurance analyst for a food manufacturing company, she started her career as an online ESL tutor. She taught English online for more than six years before coming to Japan in 2019 through the JET Programme. Currently, she is in her 4th year of teaching at a senior high school in Nara. She is also a TESOL-certified teacher and holds a TESOL Trainer's Certificate. Her interests include task-based language teaching, game-based learning, and digital realia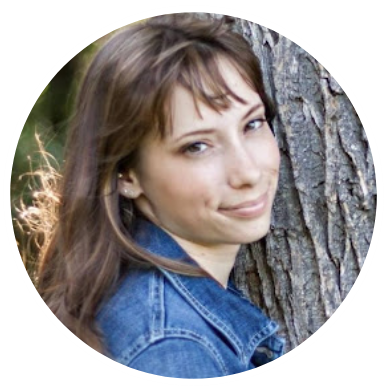 Kelsey Halbach
Kelsey studied at the University of Regina (Canada) where she received her B.A. Hons. in philosophy and B.A. in Japanese. In addition to her degrees, she is a certified TESOL/TESL/TEFL teacher with a specialization in teaching Business English and IELTS & TOEFL Preparation. She began her teaching career as a personal tutor and has been an ALT since 2018. Her academic interests include ethics, epistemology, and philosophy of education.