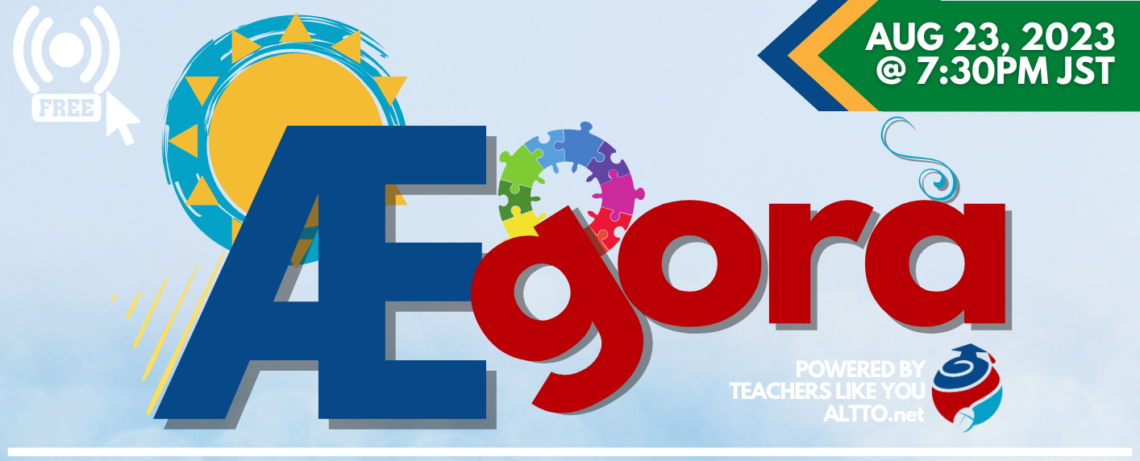 ALT Agorà – August 23, 2023 – Register Now!
Happy summer break, y'all! This month, ALT Agorà will be hosting our semi-annual Open Mic Night! This event is a chance for people to freely talk, share ideas, and ask questions among people in similar teaching situations. Have an idea you want to share or get feedback on? Have a problem in your lessons or schools you're not sure how to deal with? Or do you just want to chat about English teaching life? With a plan for one breakout room for each level of schooling (though we may consolidate or branch out further depending on attendance and desire!), we hope you can join us for an evening of discussion.
When: Wednesday, August 23, 2023, @7:30 pm JST
Where: Online CLICK HERE TO REGISTER

How to join: you will receive the link the day before the event (or on the same day!).
Follow us on FB: https://facebook.com/altagora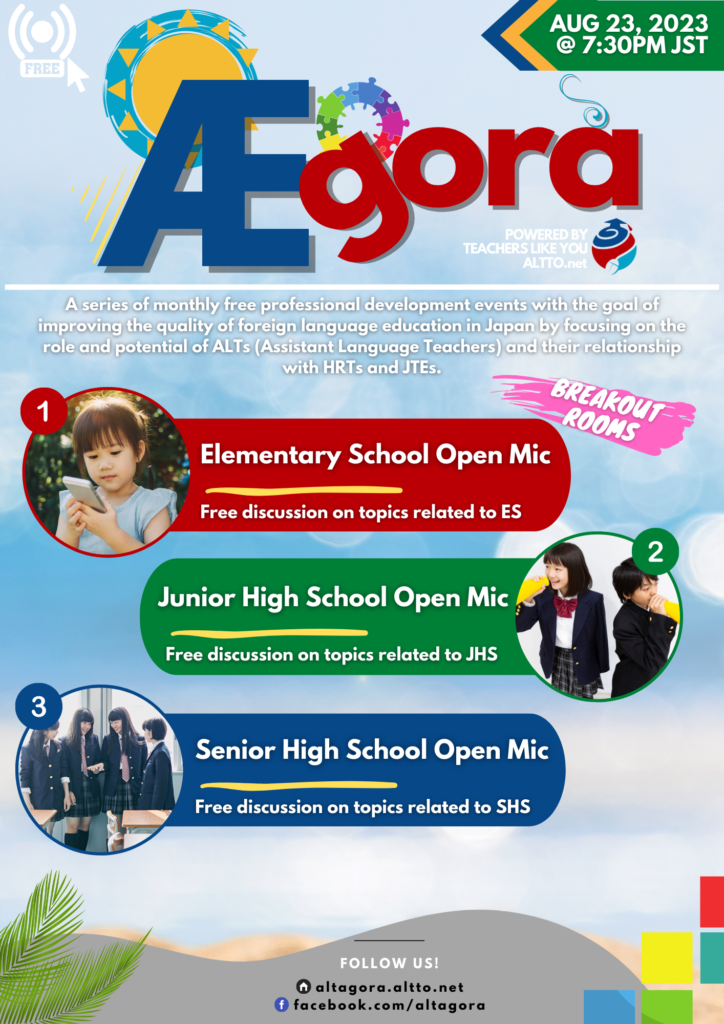 THIS MONTH'S TOPIC:
Open Mic Night! Join us for a night of discussion!