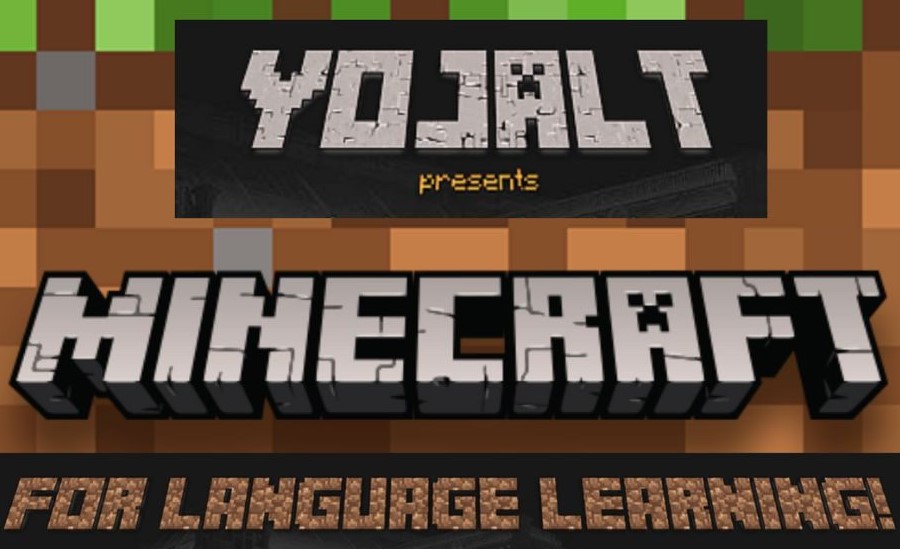 YOJALT presents Minecraft for Language Learning – March 19, 2023
ALT Agorà is proud to be a co-sponsor of YOJALT's Minecraft for Language Learning event, March 19th at 10am JST. There's still time to register for the reflective mode, so please see below for a breakdown of the event, and links for more information.
---
Sunday, March 19, 2023
From 10am JST on Zoom!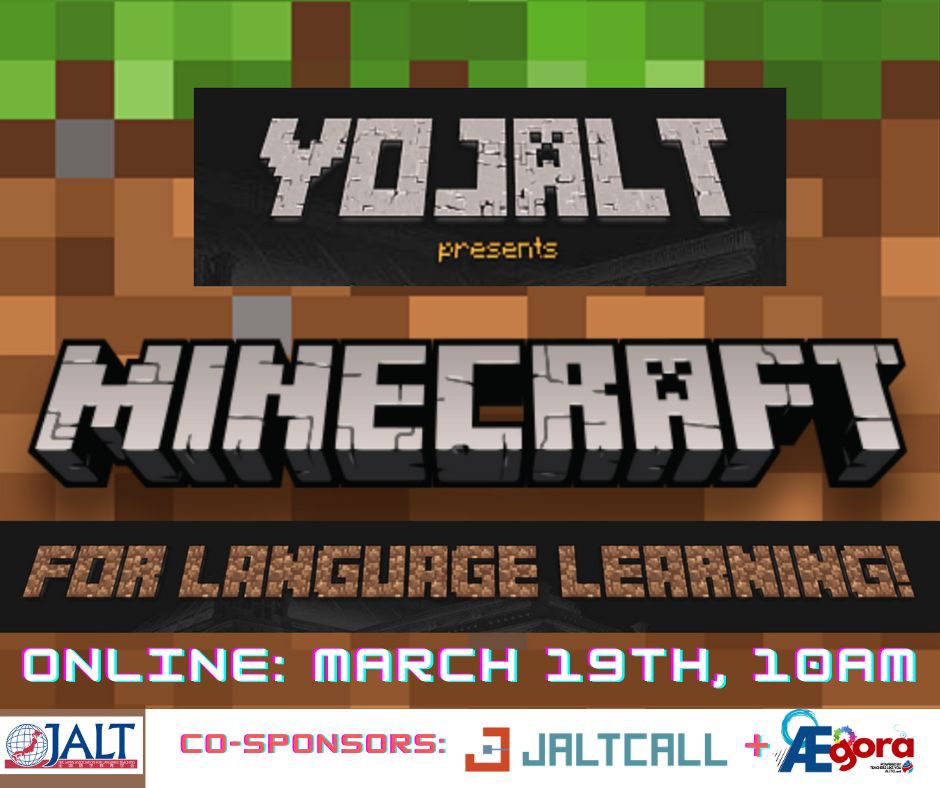 ---
CLICK HERE to go to YOJALT's Upcoming Events page!
Promoting active language learning through Minecraft
As language is a tool for doing things; in Minecraft, we are naturally nudged to communicate with others. However, although authentic tasks promote the need to communicate, it does not mean that it will occur in the target language without crafting the right conditions for language learners to use it. Therefore, when implementing Minecraft in our classrooms, we need to take into consideration the tasks, their language level and the amount of linguistic scaffold needed to support language learners in their projects inside Minecraft. In this workshop, we will provide teachers with the opportunity to experience Minecraft through hands-on activities inside the game, reflect on this experience by connecting them to the classroom, as well as discuss examples of how Minecraft can be used. This session will combine asynchronous (pre and post session tasks) with a 90-minute synchronous session. Participants will be able to choose between two modes of participation: Full mode which combines practical experience in-game with the reflective tasks) and Reflective mode only. In the latter mode, participants will be able to access all the pre and post tasks, choose the ones they want to do, observe the hands-on experience in-game during the live session and reflect along with all other participants.
Speakers: Rose Bard and Kathryn Kashitsyn (see more at https://minecraft4elt.com/)
How to register…
**To join the Zoom session in the reflective mode (watching the full mode participants rather than playing in full mode), register here: yojaltpresident@yojalt.org