ALT Agorà – June 14, 2023 – Register Now!
With the rainy season bearing down upon us, Agorà shines through this June with two fantastic returning speakers! In the first room, Namiko Tsuruta discusses how teachers can engage with the ubiquitous EIKEN test; in the second room, Fabio Spano joins us to share his experience of applying Game-Based Teaching to the classroom. You don't want to miss this live-only event, so what are you waiting for? Stay dry, and REGISTER NOW!
See below for more information on the sessions and speakers for this month.
When: Wednesday, June 14, 2023, @7:30 pm JST
Where: Online CLICK HERE TO REGISTER

How to join: you will receive the link the day before the event (or on the same day!).
Follow us on FB: https://facebook.com/altagora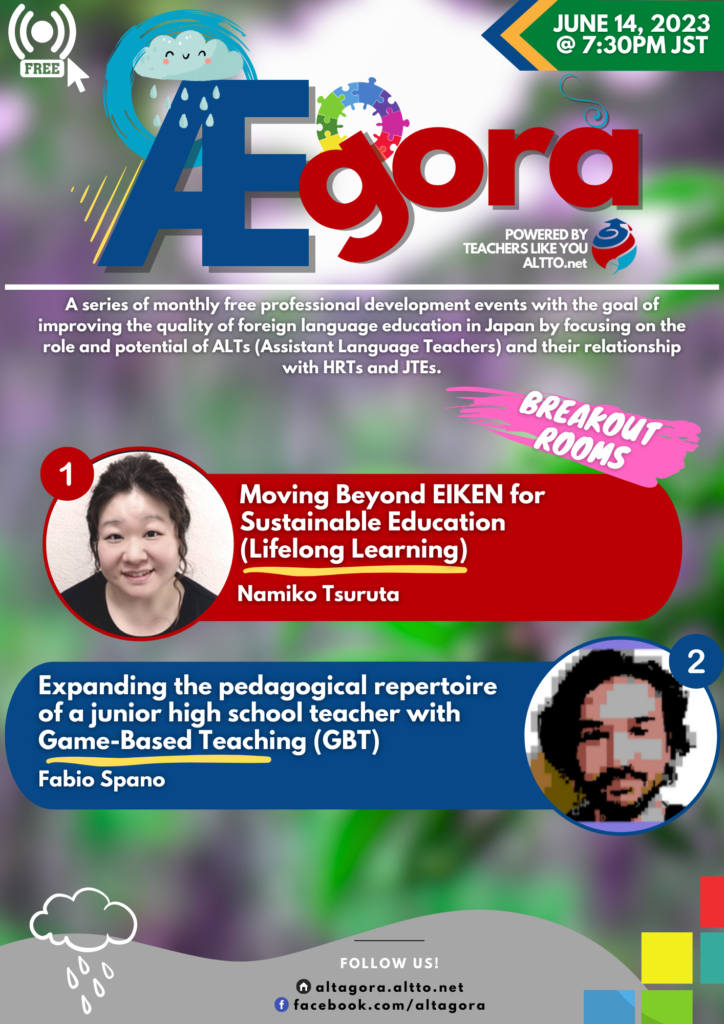 This month, join us to talk about the following topics:
BREAKOUT ROOM 1: Moving Beyond EIKEN for Sustainable Education (Lifelong Learning)
Speaker: Namiko Tsuruta
What do we know as educators about the EIKEN tests ourselves? Do we know why our learners are taking them every year, and what advantages and disadvantages come with such tests? In this session, we will first review the main features of the tests (focusing primarily on the speaking part) so we can diagnose our learners' needs better to ensure their success. The presenter will also include unconventional EIKEN prep strategies that will motivate, inspire and maintain our learners' interest in improving the more important aspects of foreign language learning through authentic materials that are connected to their daily lives and their future.
Please come prepared to discuss the differences between test taking strategies vs. establishing lifelong skills, and visit this link to familiarize yourselves with the tests themselves: https://www.eiken.or.jp/eiken/en/eiken-tests/
We welcome your ideas, of course!
BREAKOUT ROOM 2: Expanding the pedagogical repertoire of a junior high school teacher with Game-Based Teaching (GBT).
Speaker: Fabio Spano
Struggling to understand what would be the best way to spread (the love for) GBT, I ended up co-designing it. With an English teacher of a junior high school in a rural area in Japan we engaged in co-design. During online meetings we repurposed a commercial game to use in English classes and created lesson plans around it. While applying the lesson plans, the teacher, who never used games before in her class, became able to create activities that supported both learning and gameplay and added task-based language teaching to her repertoire.
The speakers that will join us for this event are: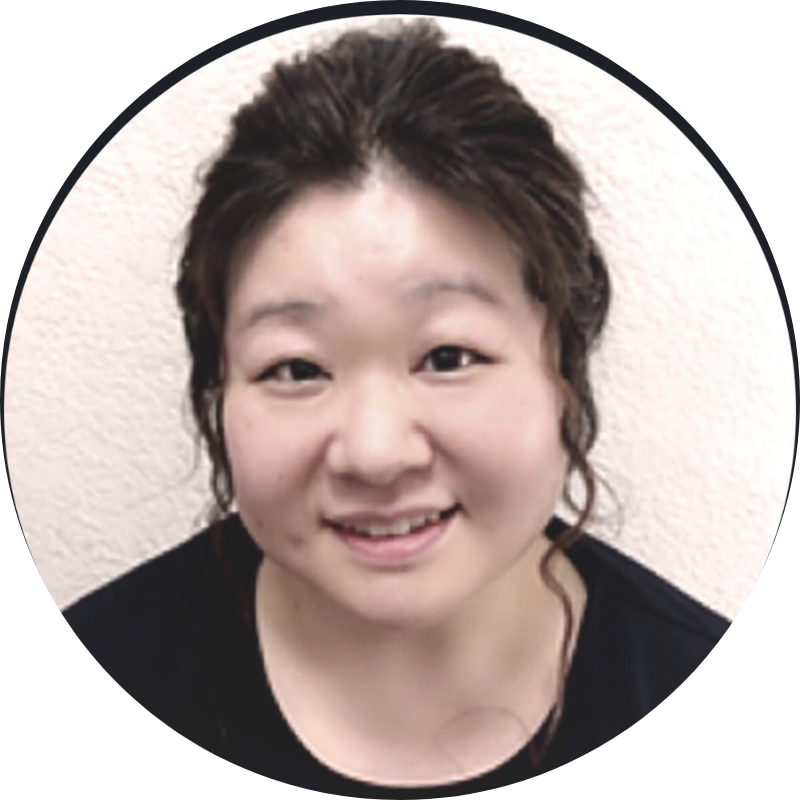 Namiko Tsuruta (Global Language Institute)
Namiko Tsuruta is a bilingual returnee who has trained HRTs, JTEs, and ALTs in f2f and online workshops all over Japan. She has taught English to learners in preschool and K-12 in various industries since 1999. She is currently the Program Director of Global Language Institute and the Creative Director of The Tokyo Life, a community website for foreign residents. She is the Program Co-Chair of Yokohama JALT and Membership Chair of ART SIG, and the recipient of two Michelle Steele Best of JALT awards for her online presentations on classroom engagement and diversity and inclusion in 2021. This year, she teaches 13 classes at a private high school where she integrates the arts, history, social media and English to empower her learners and inspire them to become lifelong learners.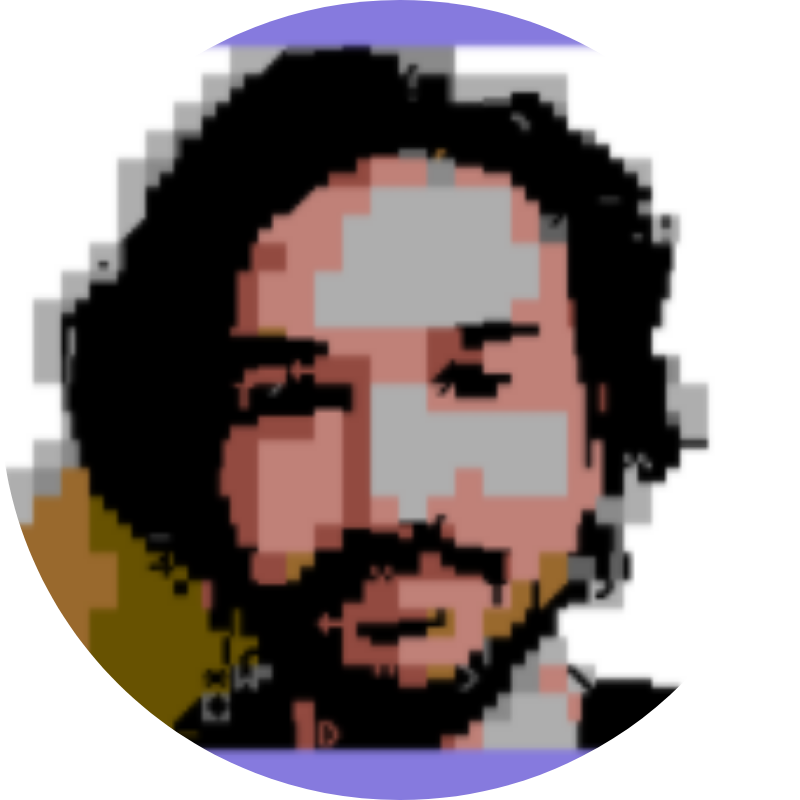 Fabio Spano (Surugadai University)
Fabio Spano worked as an English teacher for 9 years, 3 of them as an ELT in Nagano prefecture, before starting, in April 2021, an MA in Education at ICU in Tokyo. Now he works as a lecturer at Surugadai University in Saitama and is getting ready to start a Ph.D. course at ICU. His research focuses on Game-Based Teaching (GBT), more particularly on how to apply a collaborative approach to the design of GBT solutions.