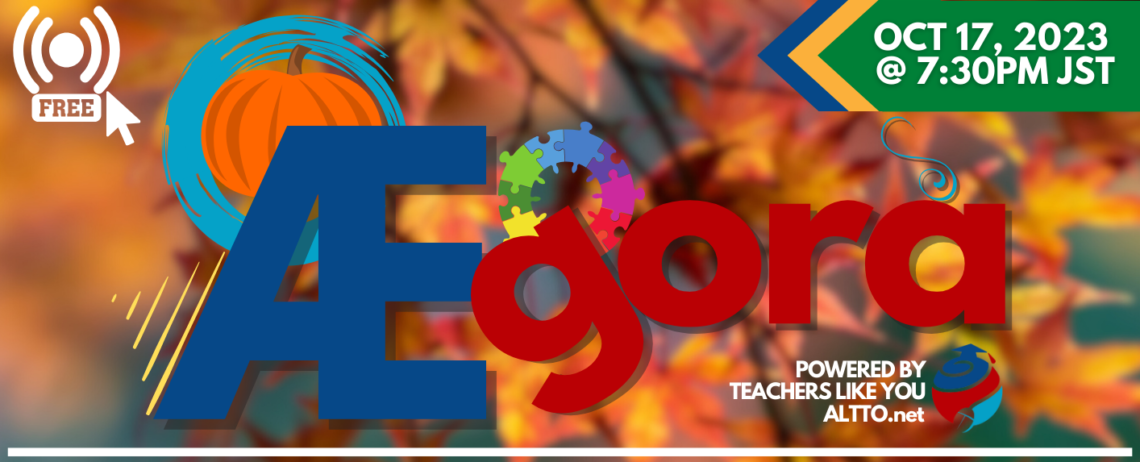 ALT Agorà – October 17, 2023 – Register Now!
As Autumn begins to peek its head around the corner, this October, Agorà is proud to present our ALT Spotlight Month! Featuring three current ALTs in Japan, these speakers have joined us to give you different lessons, activities, plans, and ways of thinking to help you level up your own teaching.
For ALTs, by ALTs — what more can you ask for? Don't wait! Register today!
When: Tuesday, October 17, 2023, @7:30 pm JST
Where: Online CLICK HERE TO REGISTER

How to join: you will receive the link the day before the event (or on the same day!).
Follow us on FB: https://facebook.com/altagora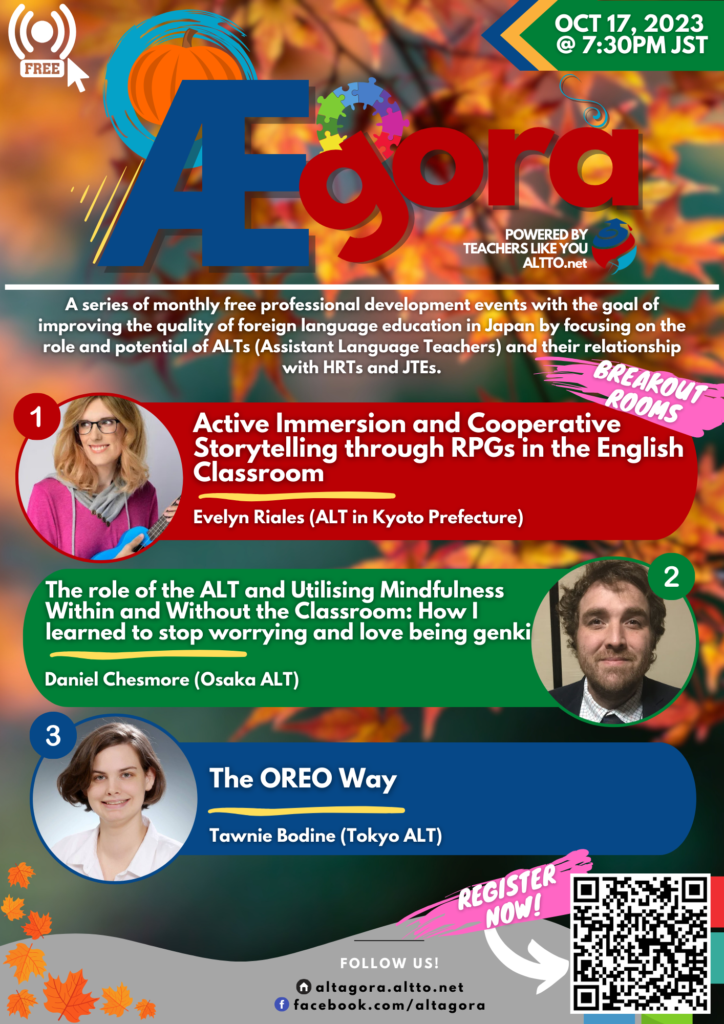 THIS MONTH'S TOPICS:
ROOM 1: Active Immersion and Cooperative Storytelling through RPGs in the English Classroom
Speaker: Evelyn Riales (ALT in Kyoto Prefecture)
One of the greatest utilities of language is the ability to hear and tell interesting stories. All too often, this wonderful aspect of language is left by the wayside. In this talk, I want to discuss a way to connect students to stories through Tabletop RPGs (TRPG, for short). TRPGs enable us to create structured stories, as a group, using only some paper, dice, and a whole lot of language, enabling us to not only hear an interesting story, but engage with it actively. For our students, it can create a fully immersive English experience that can expose them to a wide range of language domains. In this talk I will present my own TRPG system, "English Isekai," created specifically for the English classroom, how it works, what I hope the results could be, and what challenges it may face.
ROOM 2: The role of the ALT and Utilising Mindfulness Within and Without the Classroom: How I learned to stop worrying and love being genki
Speaker: Daniel Chesmore (Osaka ALT)
My talk will look at how we define ourselves as ALTs and understand our roles within the classroom. This will then lead on to looking at how we can use mindfulness to keep a positive mental attitude.
ROOM 3: The OREO Way
Speaker: Tawnie Bodine (Tokyo ALT)
Everyday students are preparing for exams that will decide the next step in their future. Part of teaching English also has to do with breaking ideas down in a detailed way. I plan to give you a basic guide including real life activities and lessons you will be able to implement in your classrooms. In turn, this will help students reach the next steps in progressing successfully with language learning.
The speakers that will join us for this event are: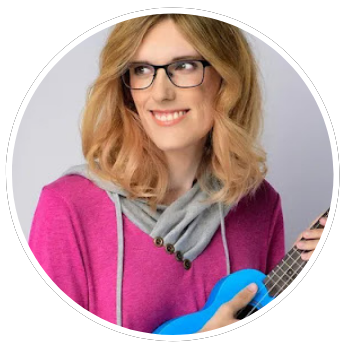 Evelyn Riales
Evelyn is a second-year ALT working in beautiful Nagaokakyo City. After graduating with a degree in computer science and spending some years marketing, when the Coronavirus came, Evelyn found a passion for teaching English. A whole-hearted believer in enjoyable learning, Evelyn spends her time creating fun activities and games that students can play in the English classroom.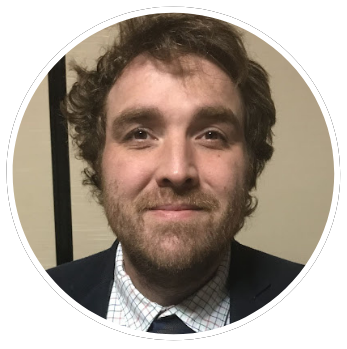 Daniel Chesmore
I have been an ALT for five and a half years teaching in Japan, Nepal, and international schools in the UK. I finished my Masters in Creative and Critical writing in 2021, looking at the role of violence and trauma in the fantasy genre. I have taught from students aged four to eighty-four doing my best to make learning fun. I am currently researching the use of games (video, board and role-play) in language learning. I currently teach at an Elementary and Junior High school. Fun fact: I once fought a tiger.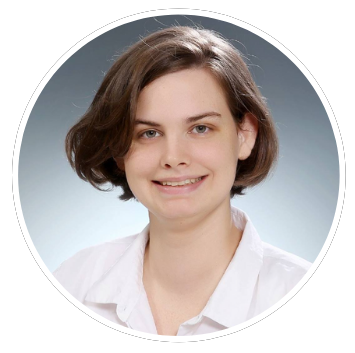 Tawnie Bodine
Tawnie currently works in a High School in Tokyo teaching students OREO-style writing and preparing them for EIKEN exams. She also meets weekly with some students to engage in free conversation to help build their speaking skills. In the past, she has taught in various Elementary schools in Korea for four years through the EPIK program.
As a teacher in Korea, she gained interpersonal skills by collaborating with co-teachers on lesson planning and classroom management. Furthermore, she did volunteer work through language exchanges in Seoul. She met welcoming locals who helped her learn more about their culture. For her future, she hopes to continue her skills as an English teacher by teaching adults in college and making connections with the people she meets.